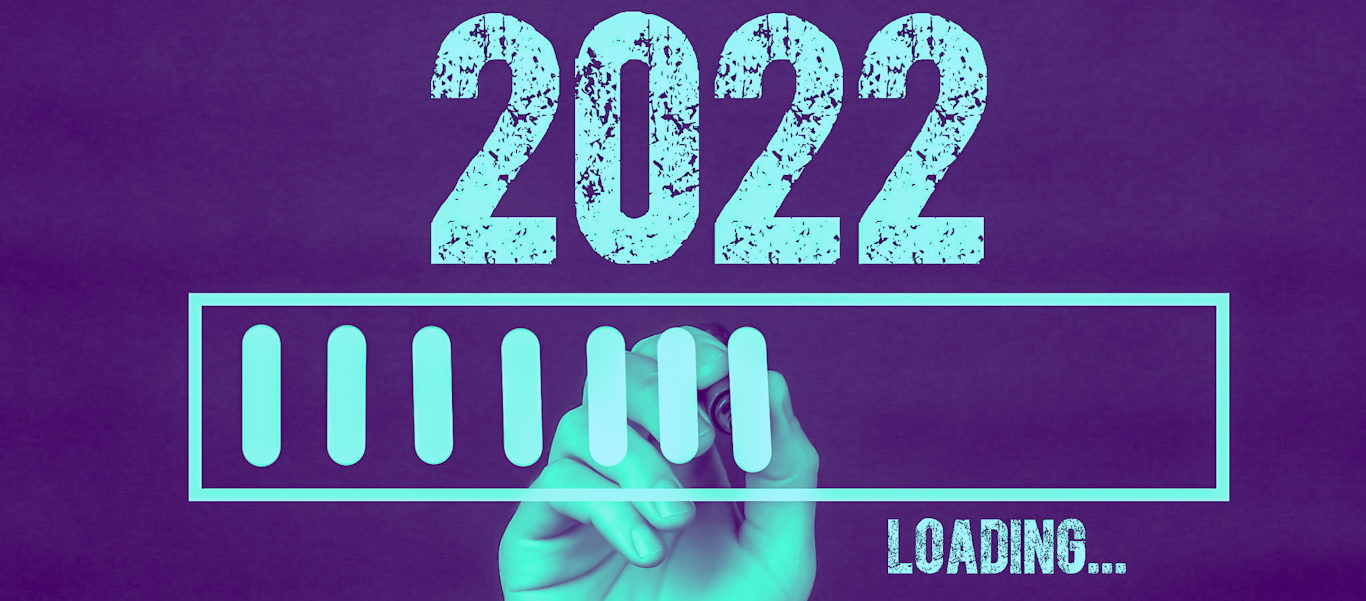 As the New Year springs into action, with it comes a renewed sense of focus. Stepping into 2022, the world is entering the second year of a crucial decade for transformative climate action. There are now only eight years remaining to halve global emissions for a chance to stop global temperatures breaching 1.5°C. In terms of preventing the most catastrophic impacts of climate breakdown, rapid transition is now the only option.
With this in mind, the Rapid Transition Alliance team highlight here some key areas for the year ahead, where momentum is building and change is happening. These combine glimmers of evidence-based hope, with suggestions about ways in which they can be scaled-up and accelerated to meet the challenge we face, and draw on our growing resource-base of Stories of Change. 
1. Renewables just keeping getting cheaper, while their polluting counterparts are becoming less competitive
Last year was another record-breaking year for renewable sources of energy – even in the face of a global pandemic. As 2022 gets rolling, it's set to be yet another bumper year for wind and solar. The often conservative International Energy Agency predicts that 2022 will see 280 GW of renewable capacity added to global energy markets, marking another record breaking year. According to this forecast, 55% of all the renewable capacity added in the year ahead will come from solar. There's reason to believe that the actual deployment of renewable energy sources in 2022 will exceed predictions as forecasts have consistently underestimated their take-up.  
This is happening for a number of reasons. Firstly, renewable energy costs are plummeting making them the most economical choice of meeting energy demand. Since 2009, the price of electricity from solar has declined by 89% with a new solar plant now three times cheaper than a new coal plant. The price of batteries too has declined by 97% since 1991 and this trend shows no sign of slowing. 
Secondly, fossil fuels are not getting any cheaper to find and extract. A robust study from the Institute for New Economic Thinking found that the forecast costs of oil, coal and gas do not decline up to 2050, while the cost of renewables is set to plummet further. The report concludes that "exponentially decreasing costs and rapid exponentially increasing deployment is different to anything observed in any other energy technologies in the past, and positions renewables to challenge the dominance of fossil fuels within a decade". 
But there are still important caveats to be made. The most important is that an overwhelming amount of fossil fuel reserves must stay in the ground never to be burnt – and that's where efforts in 2022 need to be focused. Momentum is building behind businesses to pull out of large fossil fuel projects due to brave and persistent climate campaigning, such as Shell's recent withdrawal from the massive Cambo oilfield. More is required though such as furthering the Fossil Fuel Non-Proliferation Treaty as an international framework for phasing out fossil fuels and funding a just transition in poorer countries.
2. Car-free cities are going worldwide 
Last year saw a raft of car-free initiatives and pledges around the world. This year is set to see these projects and initiatives move into 5th gear as towns, cities and even individuals realise the benefits of going car-free. 
But going car-free isn't just about ridding our cities of polluting cars, it's also about scaling up the alternatives. Over the past few years, towns and cities around the world have been providing free public transport to help clear the air and curtail tailpipe emissions. Citizens and businesses are also backing cargo bikes to replace inner city logistics, with the likes of Royal Mail and the National Trust getting on their bikes.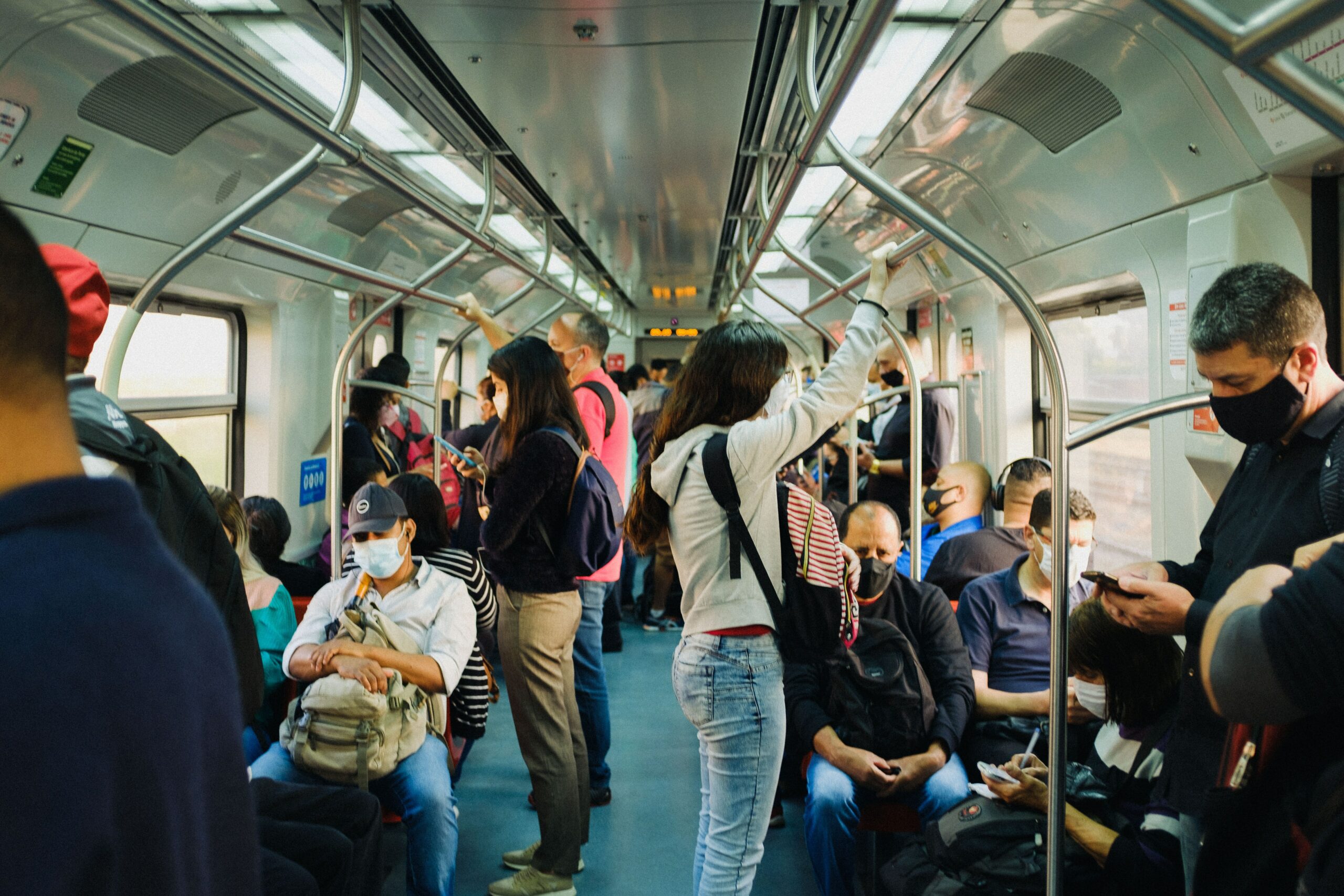 For those road miles that can't be substituted by walking or cycling, electric vehicles are eating up an increasing amount of the market share with 2022 set to be a bumper year. Europe's EV hotbed, Norway, recorded that nearly two-thirds of Norway's new car sales last year were electric. A combination of taxes and subsidies, as well as accessible and abundant charging infrastructure, has made choosing an EV the most economical choice in Norway. 
3. Widespread dietary change is on the table
A new year always kicks off with Veganuary, where curious individuals make a plant-based pledge for the first month of the year. But the growing popularity of veganism extends far beyond the opening month of the year, with a recent survey finding that one-third of Americans are planning to eat more plant-based food this year. The same survey found that 30% of Americans said their perceptions of a plant-based diet had changed for the better in just the last two years.

This shift in perceptions is understandable given the proliferation of plant-based alternatives, improvements in their quality and reductions in their cost, making them far-more accessible to all. From milk alternatives to fake meats, these products are getting tastier and more popular faster than anyone expected. In the UK alone, meat consumption has fallen by 17% in the last decade and is expected to fall by 30% this decade, without the help of any policy or financial incentives.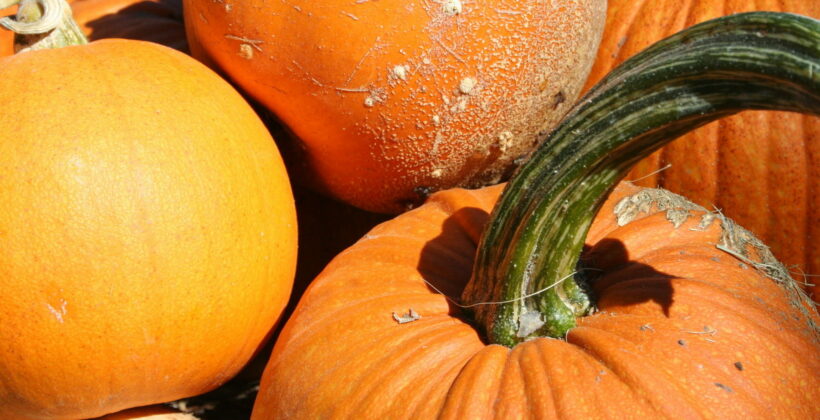 And it isn't just what we are eating that is changing – how it's grown is too. The shocks induced by COVID-19 have questioned the viability of lengthy, complex and vulnerable supply chains. One recent study based on a pilot project in Brighton found that urban community growers within the city were able to harvest 1kg of fruit and vegetables in a single season, putting their yields on par with a conventional farm. 
4. Climate action remains at the top of the political agenda 
This year is set to see even more disruptive and inspiring climate action as the topic remains firmly at the top of the public's concern in nations around the world, despite the ongoing pandemic. An international survey of over a million people, across 50 countries, found that two-thirds of people believe climate change is a "global emergency". In the US, concern over climate change remains at an all time high, with over half of US citizens believing they are being harmed "right now" by climate impacts. 
We are seeing similar trends in Britain, Sweden and China too where nearly half of people polled are "extremely" or "very worried" about climate change and nearly 60% want to see urgent action to address it. In Brazil, concerns over climate change are even higher at 75%. 
In some parts of the world, these growing concerns are translating into political change. For instance, Chile's recent election saw environmental socialist Gabriel Boric win power. His environmental policy programme and constitutional overhaul could set the tone for 2022, with plans to create a nationalised lithium mining industry, classify water as a public good and enshrine the rights of nature into law. There's also rumours of a 'double zero' public transport policy – zero emissions and zero cost – which could provide a blueprint for other countries. 
5. Climate activists given legal teeth
Last year was another bumper year for climate litigation and 2022 is set to bring even more wins in the courtroom. Climate activists are finally being given the legal teeth they need to hold governments and powerful polluters to account, with the likes of Shell and the German government losing in the court and forced to up their climate ambitions.

Since 2015, the number of climate-related cases going through the courts has doubled. As the Rapid Transition Alliance has argued before, the increasing number and frequency of climate litigation cases is creating a snowball effect. Mounting legal precedents, a proliferation of collaboration across borders and generations, as well as creeping corporate concern over reputational damage are all contributing to a favourable environment for climate activists to court change.
6. Developing a just transition blueprint – the Green New Deal in action
The idea that no-one should be left behind by the transition to a zero carbon economy has taken root and 2022 is when we are set to see a variety of 'just transition' initiatives put into practice. Most exciting of which is the Just Energy Transition Partnership, signed at COP26, launched by France, the US, UK and EU to help stimulate a just transition in South Africa with $8.5 billion in annual funding.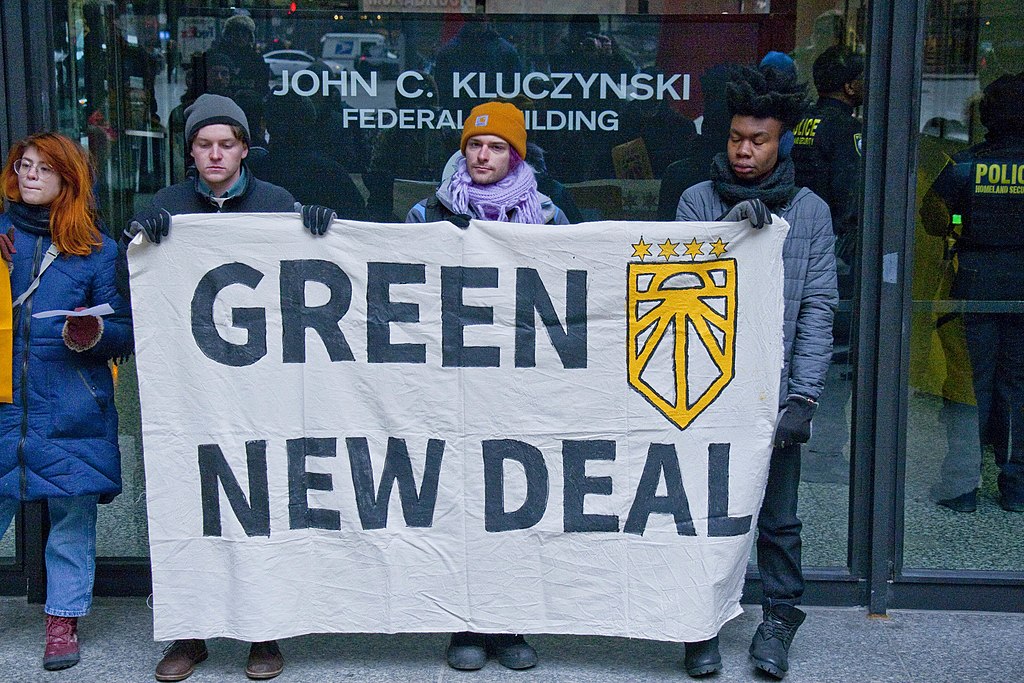 South Africa provides the perfect testbed for a just transition as coal makes up 90% of electricity generation and formally employs roughly 1% of the population. One percent of employment may seem small, but when unemployment is hovering at around 30%, alternative employment is hard to come by. The potential jobs boost from a just transition is also significant. 
On the European continent, EU member states have given their final stamp of approval on a €17.5 billion Just Transition Fund. The fund will be used to finance job seeking assistance, up-skilling and reskilling, as well as the democratic inclusion of workers and jobseekers as the continent's economy shifts towards zero emissions. The fund will also support micro-enterprises, business incubators, universities and public research institutions, as well as investments in new energy technologies, energy efficiency, and sustainable local mobility to stimulate a broad societal transition.
This year is also set to see even more nations include just transition initiatives into their Nationally Determined Contributions to help square equity and urgency in the fight against climate breakdown. 
7. Flying is now very 'pre-pandemic'
The global pandemic saw planes grounded on runways around the world as restrictions were put in place and people and businesses realised that working from home had a raft of benefits. Even as the pandemic eases, our skies aren't set to see the number of planes in 2019 until 2024. Flying is more likely to become the exception, rather than the rule.

Nowhere is this clearer than in the realm of business travel. One survey of 45 large businesses in the US, Asia and Europe found that up to 84% of firms plan to spend less on travel after the pandemic subsides, whenever that may be. Some of the largest companies in the world – Google, Amazon and HSBC – each reported cost savings from reduced business travel in the region of $1 billion. As around 90% of corporate travel emissions come from air travel, cutting back on air travel can deliver emissions cuts while improving firms' bottom line.
Within particular countries, there are also signs that climate concerns are shaping public sentiment towards flying. A recent survey conducted in the UK found 89% of respondents supported the idea of raising the costs of air travel, particularly on frequent fliers. For individuals that are keen on staying grounded in 2022, it is worth signing up to the Flight Free 2022 pledge. 
8. Moving on from reckless consumerism
2022 is set to see greater shifts away from overconsumption as the backlash against fast fashion, low quality disposable electronics and obsolescence disguised as friendly gadgets grows. For many companies, the writing's on the wall.

Lockdowns and pandemic restrictions gave some people an abundance of time to turn their hands to DIY and home maintenance. From this we have seen repair initiatives blossom, with every town and village launching mask-making factories or repair cafes. Not only did this save people money and reduce waste, there's ample scientific and neurological research too that shows using our hands practically, be it for mending something old or creating something new, can promote better mental health.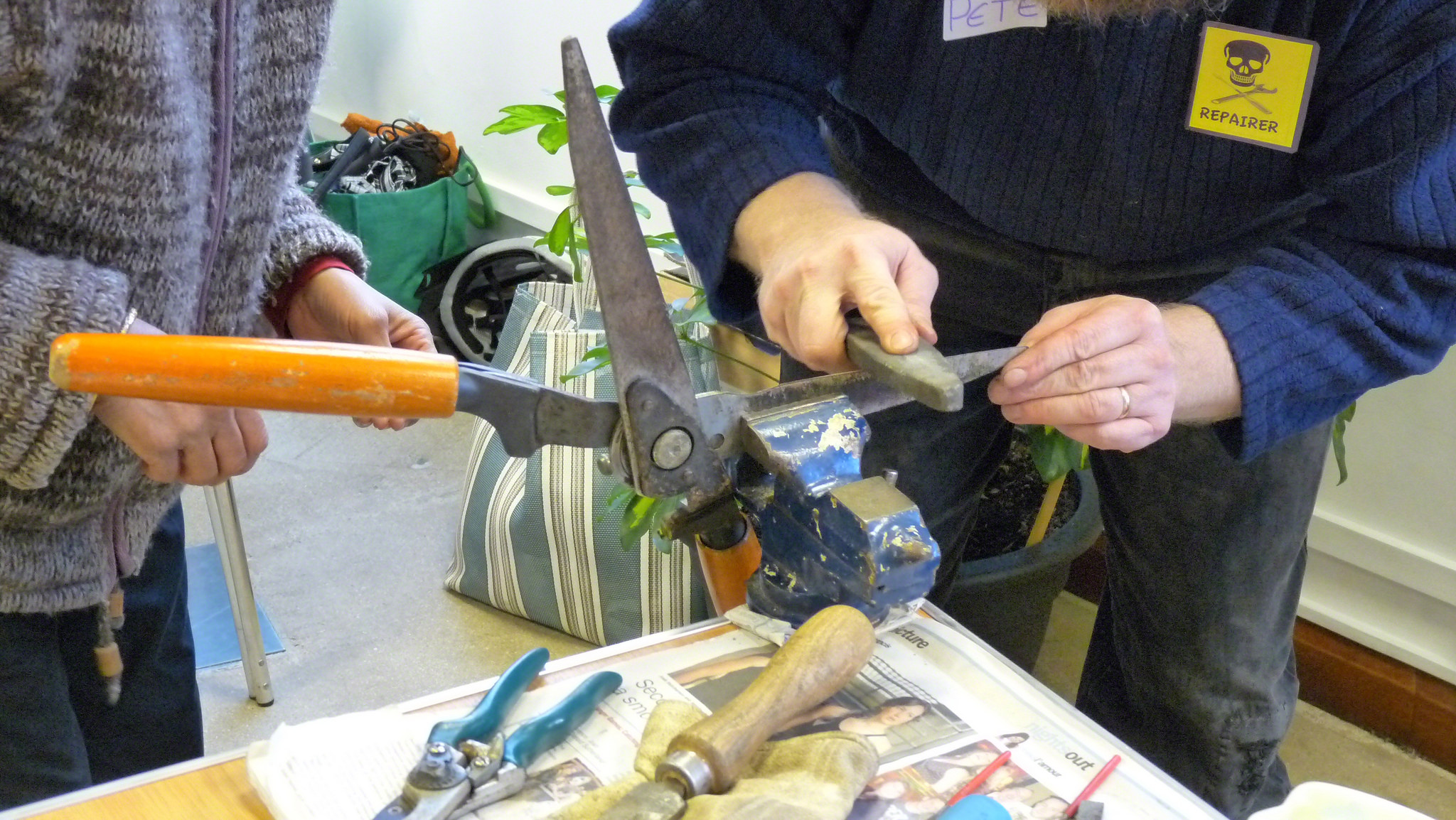 And this growing consumer backlash is beginning to shift government policy too around the right to repair. Last year the EU brought in rules obliging manufacturers or importers to make a range of essential parts such as motors, pumps, shock absorbers and springs available to professional repairers for up to ten years after the last unit of any specific model was sold in the EU. We expect more countries to follow suit in 2022.
9. A new green internationalism will take hold
Progessive, elected parliamentarians from around the world are beginning to work together to get radical and transformative climate legislation passed as part of the Global Alliance for a Green New Deal.  Currently made up of 27 elected officials, this alliance is set to balloon in 2022 as people all around the world demand urgent action to address the climate emergency.

The importance of such an alliance cannot be understated. As net-zero pledges become almost ubiquitous, the greatest danger facing our planet is no longer those that deny the science of human-induced climate change, but those that acknowledge it but delay meaningful action. This type of delay, according to Alex Steffen, is predatory: it preys on our collective future by profiting from the current status quo. 2022 must be the year that a Green New Deal goes global to hold purportedly progressive governments' feet to the fire – that's real leadership. 
10. New awareness that system change and behaviour change work together
For far too long we have been sold a false dichotomy on climate change of individual behaviour change versus system change. On one side were those  economists claiming that we can just 'nudge' enough individuals to curtail emissions, while on the other were those saying it was system change or bust.

But the urgency of the climate crisis, and the scale of change required to avert its worst impacts, mean that we now need both: the privilege of choosing between the two has long since passed – especially in wealthy nations. Fortunately, in reality they work together as individuals and systems are inherently linked: individuals are part of systems, but they also shape them too. As behaviours change it becomes politically easier to deliver system change, which in turn makes shifting behaviour easier too. The recent climate-satire film Don't Look Up reminds us that "individual action is sometimes seen as separate from systems change, or simply not important. But we need both, and they are deeply connected". This year will bring more research and awareness-raising around this empowering discovery.