A summer of record-breaking heatwaves, floods and fires have seen calls for the world leaders meeting at COP26 to take urgent action, realistically bold enough to tackle the climate emergency. Much of the debate has focused on the introduction of emission caps and a range of other high level policy measures, whilst the issue of global climate justice has been relatively side-lined. The climate focus of World Humanitarian Day 2021 serves a timely reminder that it is the most vulnerable people who are least responsible for creating the climate emergency, that are at greatest risk to the impact of climate change. That's why these voices must be heard and play a central role in the COP26 agenda. 
The latest IPCC report delivered its most damning verdict yet on the irreparable impact of human-driven global heating on our planet. The report warned that extreme weather events and the wider effects of climate change on lives and livelihoods will become more frequent and more intense. It is the poorest and most vulnerable people across the globe that disproportionately bear the brunt of these climatic impacts, and these communities that are least able to adapt. They are also the groups least responsible for causing climate change. Evidence reviewed by the Cambridge Sustainability Commission in its report on Scaling Behaviour Change shows that over the period 1990–2015, nearly half of the growth in absolute global emissions was due to the richest 10%, with the wealthiest 5% alone contributing over a third (37%) – these are the so-called 'polluter elite'. 
The concept of climate justice is not new, it has been developed by academics and activists for many years. But it has never been more relevant as we tackle the climate emergency. It recognises the responsibility of richer countries and social groups for the impacts of climate change on the poorest and most vulnerable people in society by critically addressing inequality and promoting transformative approaches to address the root causes of climate change. 
Alternative approaches are needed
It is crucial that the voices of the communities on the 'front line' of climate change are heard in climate debates and able to influence decisions. Alternative views of how we engage with our environment and crucially how we prioritise ecological balance over economic growth will be critical to how we see current development models evolving and how we adapt to a changing climate.
In the Andean countries of Ecuador and Bolivia, indigenous worldviews that prioritise harmony with nature over economic development have been enshrined in law. This "living well" (or "Buen Vivir" in Spanish) is rooted in the cosmovision of the Quechua peoples of the Andes, of "sumac kawsay", a kichwa term which denotes the fullness of life, rooted in community and harmony with other people and nature. The Ecuadorian Constitution of 2008 declares "We … hereby decide to build a new form of public coexistence, in diversity and in harmony with nature, to achieve the good way of living", whilst the Bolivian Constitution of 2009 recognises "Buen Vivir" as a principle to guide state action. Alternative ways of thinking such as "Buen Vivir" offer a different vision of how we can resolve social, cultural, environmental and economic issues by working together and in balance in the face of the climate emergency. 
Locally based innovation
Innovation will be key to tackling the climate emergency, reaching net zero and creating pathways towards sustainability. But innovation doesn't only come from the tech giants in Silicon Valley. It is important to also recognise the impact of local climate solutions from policy change, new business models, leadership and capacity building, which are all key to accelerating low-emission and climate-resilient development. 
Rapid Transition Alliance member Ashden have identified a number of projects that demonstrate the innovations of refugee communities pioneering low carbon solutions to their energy, financial and food security issues.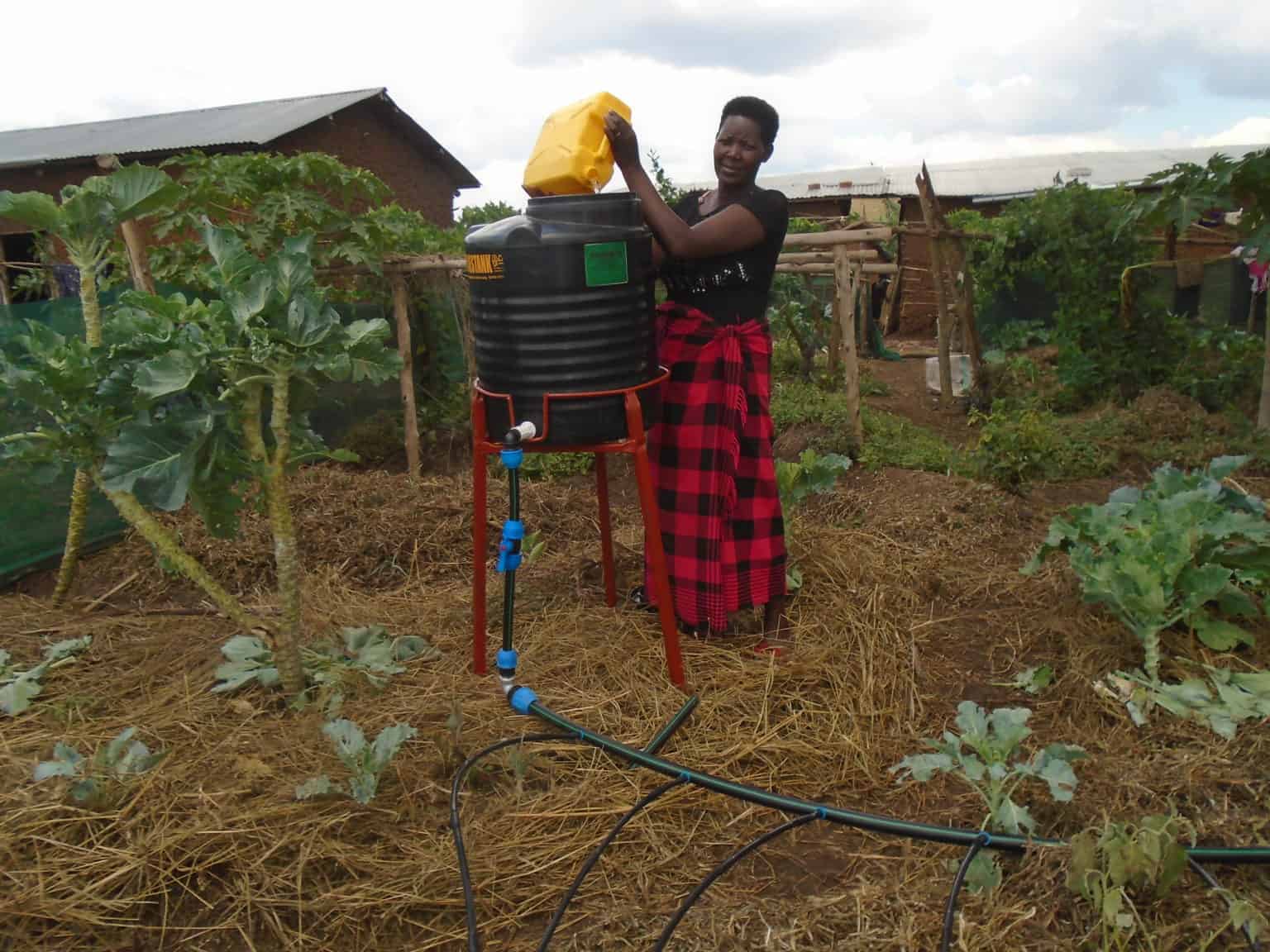 One such example is YICE Uganda – the Youth Initiative for Community Empowerment – a grassroots initiative which trains women and young people, including refugees, in regenerative farming techniques to improve income and nutrition. YICE particularly work with smallholder farmers in rural areas where the pressures of earning a living with little resources have led to deforestation for charcoal production. With input from YICE, the refugees in this settlement are now growing enough to feed themselves – 1500 households have directly benefited since 2016 with those involved now having at least two meals per day. 
Reclaiming power 
At the Rapid Transition Alliance we have shared a number of stories that show that local actors are often best placed to put forward solutions to climate-related, local issues and to look after their own natural resources for the benefit of the environment and the wider population. 
In Rajasthan, India, one community living along a river has worked together to not only restore water to an area of desert, but to share the newfound resource fairly, and to protect it for future generations. Starting from a single village in 1985, in just 10 years the village-based NGO 'Tarun Bharat Sangh' (TBS) brought water back to over 1,000 villages and revived five rivers in Rajasthan. Local communities formed a river parliament to represent themselves and the rivers that they depended on. 
This example of rapid transition shows that local democracy can be effective in managing ecosystems for the benefit of all, and to secure livelihoods whilst also rapidly solving environmental problems and even transforming landscapes. 
An inclusive COP26 agenda
The climate emergency is having a devastating impact on the world's most vulnerable – those that have contributed least to the climate emergency – who are facing threats to their homes and livelihoods. The situation is being exacerbated by the ongoing battle with the Covid-19 pandemic, a rise in political populism, and the shifting geo-politics of the global policy arena which deflects attention away from the climate issue.  
For this reason, climate justice must be at the centre of an inclusive COP 26 agenda. The wider climate movement also have a responsibility to ensure that the voices of these communities are heard and to ensure that sustainable solutions are embedded in the everyday lives of those most affected. For rapid transitions to be effective, solutions must address the inequalities that produce climate change and shape our responses to it.