"The idea is to generate a nourishing culture of hope to support transitions to happier, healthier and low carbon living. To use the fun and creative side of culture. To create agency and look to our collective community, to find the path through the forest, and find out what's worth doing. To breathe cultural life into major issues of the day that feel dark and burdensome."

– Professor Jules Pretty from the University of Essex.
Chapbooks were highly popular in the18th-19th centuries. A chapbook was seen as street literature and a chapman was a seller of chapbooks. They were used to publish popular or folk literature, almanacks, children's stories, folk tales, ballads, political prospectuses, poetry and religious tracts.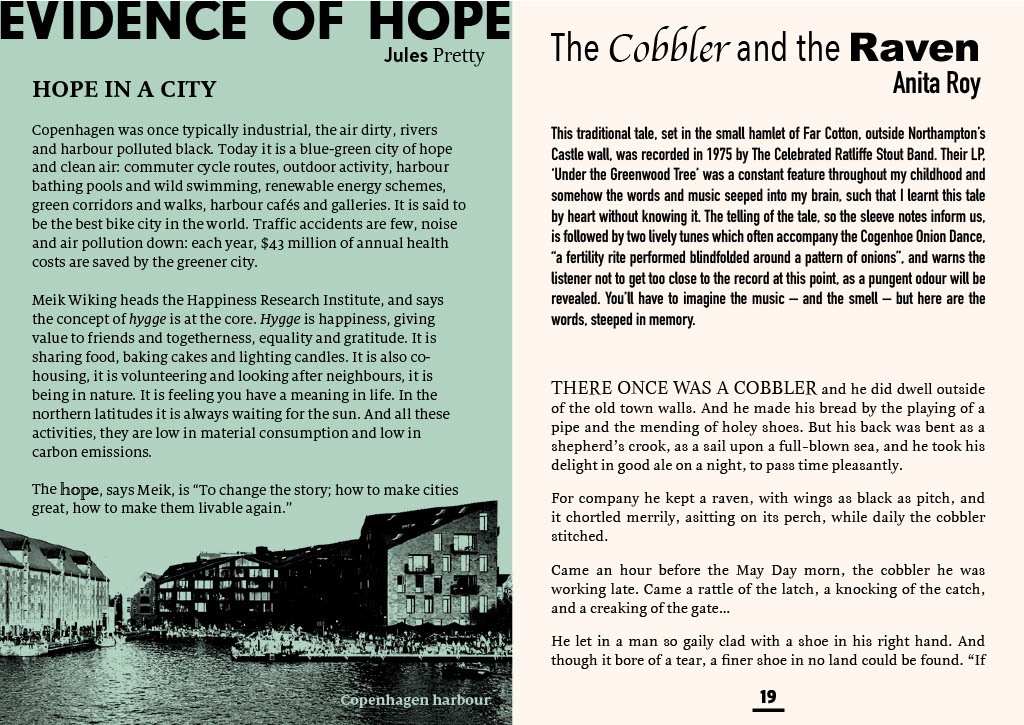 Many well-known fairy tales were first published in chapbooks:Jack and the Beanstalk, Jack the Giant Killer, Cinderella, Bluebeard and Little Red Riding Hood. Samuel Pepys collected and published chapbooks, John Clare heard chapbook tales as a child, and Robert Louis Stevenson and Charles Dickens both used the form. Traditional folk songs and ballads were recorded in chapbooks, and chapbook tales and poetry was read aloud in pubs and salons. It is said that tens of millions of chapbooks were sold annually on the streets by the mid-19th century.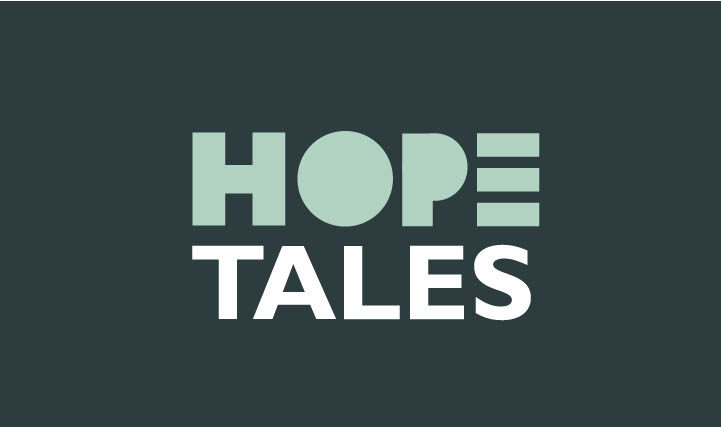 HopeTales is a collaboration between the Rapid Transition Alliance, the Centre for Public and Policy Engagement at the University of Essex and the New Weather Institute, using the power of story to investigate real hope for our future. 
The Rapid Transition Alliance has already brought its "evidence-based hope" ideas into the cultural arena via its Art of Rapid Transition campaign, co-publishing poetry and short stories, collaborating on songwriting and holding online art exhibitions to coincide with COP26 and COP27. This series promises to be an exciting new chapter.