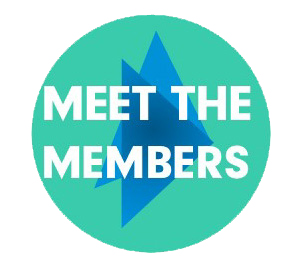 The Rizoma Foundation is a place that seeks to put forward ideas about a future that is not only sustainable, but regenerative. Working from the idea that the development of solutions must take place in context, Rizoma Foundation seeks accelerate ethically-driven, grounded initiatives in order to facilitate meaningful long-term changes in thinking and behaviors for the world.
Why did you join the Rapid Transition Alliance?
I joined the Alliance because I feel it is more important than ever to connect with others who are doing the work of ushering in a sustainable future. Our movement only grows if we connect with and support one another!
What for you is the biggest challenge of rapid transition?
The biggest challenge is getting people to understand that we don't need to agree intellectually, philosophically or politically to get to work with others. Our rapid transition will only come about by actually doing the work of building the next world. Now is no time for purity. It is a time to get to work across ideological differences.
What is your organisation doing to encourage rapid transition?
We have many different initiatives that encourage rapid transition. First, we are building out a map for people to be able to find where they can purchase locally called Loconomy. Second, we have started a podcast and writing collective called Doomer Optimism that highlights all the different ways people are transitioning and sharing that information as widely as possible. Finally, we have started a Homestead Incubator course, as a subset of our Eco Field Schools program, to help people get started on small scale farming for self-consumption.
What is your favourite example of rapid transition?
My favourite example of rapid transition lies in the work of Chris Smaje who recently wrote a book called "A Small Farm Future." I believe highlighting small scale farming, craft culture, and human scale cities and towns is central to the kind of transition we need for a sustainable future.
What one thing would best help the task of rapid transition?
We need more funders and family foundations to move away from funding reports, and toward giving direct funding to action-oriented individuals and communities. At Rizoma Foundation, we are building a network of *people who ACT* and we would like to be an organisation that helps distribute funds to the heroes on the ground who are doing the hard work of transition.