The Bioregional Learning Centre is a learning network based in South Devon that serves the sustainable and resilient future of this area. It has been set up as a Community Interest Company (CIC) and brings together statutory bodies, NGOs, individuals and communities to address whole-systems change towards a flourishing bioregion. That means finding practical ways to work collaboratively towards long-term economic and ecological resilience.
Why did you join the Rapid Transition Alliance?
The Bioregional Learning Centre is, by choice, methodology neutral but we are very alliance friendly! The Rapid Transition Alliance is focused on bringing to the foreground evidence-based hope for change. By being a member, we would like to share our experience of 'bioregioning'; an approach that makes evident opportunities for rapid transition and more sustainable behaviour.
Our place-based work is about finding practical ways to work collaboratively towards economic and ecological resilience. Although this is a broad and long-term area of activity, our projects are very much about closing gaps, which is a key to rapid change. We work at bioregional scale, which in our case is South Devon: a geographical and cultural area defined by water. We see this both as a good scale for human organising and for whole-systems change.
What for you is the biggest challenge of rapid transition?
Closing the gaps in ways that are meaningful… between sectors like food and soil, or science and civil society. With the urgency that we are all feeling, a challenge to rapid transition is the tendency to fall back on familiar, linear ways of doing things (but just speed them up). Our work is partially about slowing down–to build relationships of trust, hosting conversations, collaborative design and asking good questions. Then, when new connections are made and opportunities arise, we act in an agile way to help bring them into being.

What is your organisation doing to encourage rapid transition?
We are doing two things. Firstly, we are curating for social change. We have successfully produced our first Learning Journey for Climate Resilience in the South Devon bioregion. Sharing an experience of a diverse place (river, city, moor and coast), seeing the successes and failures of 'climate champions' in meeting challenges, and learning together within a geographically defined area, seems to create more possibility of feasibly joining the dots and finding new leverage points for climate resilience that can be acted upon.
We work with all sectors as well as at the intersection of economy, ecology, learning, arts and culture and the gaps in between. In designing the Learning Journey we wanted to understand and respond to the local community, valuing local people as the experts; to lead an action enquiry about human responses to change that would then keep running; to be open and frank about climate change and its likely impacts; and to value wisdom alongside knowledge.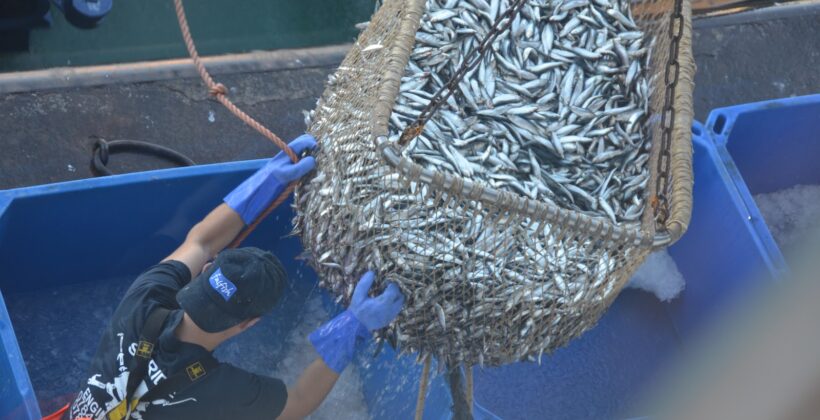 By calling what we were doing a Learning Journey, by saying 'we are here to learn', by asking questions and then listening, through group witnessing of honest speaking and then reflecting back what we had heard, we softened prejudices and opened up trust. We ran the week as a conversation between peers, homing in on the potential for how this place could be at its best.
Secondly, we look for vitality. We are building on activities that release the power that citizens have to make change, particularly as it relates to our local environment (like rights for nature and citizen science). In partnership and with the participation of well over 1,200 people we have co-created the UK's first River Charter for the Dart at Dartington. The iconic nature of a river, cherished because it is local, brings home the reality of environmental degradation and climate impacts in a very direct way, speeding up the process of increasing awareness amongst a diverse range of people.
One of the founding aims of the Bioregional Learning Centre is to engage civil society in collective problem-solving. In this context, we take civil society to mean the citizens that make up the body of a state. While some individuals may work in a way directly connected to the governance, law or some other aspect of running the state, each person is also a citizen. The state in modern democracies is charged with acting in the interests of its citizens. However, the issues that we currently face like climate change, resource depletion, plastic pollution and loss of biodiversity go far beyond state boundaries.
We are living in an era of global, systemic (start anywhere and it goes everywhere) and hard to solve problems. It is beyond the capacity of governments, state agencies, research labs and 'experts' of all kinds to alone solve these issues. Especially when part of the solution lies in large-scale behaviour change across society. The imperative now is to work together. How do we do that? In acting 'together' and solving problems 'together' civil society has a vital role to play through taking responsibility, holding to account and prototyping innovation that addresses local problems locally.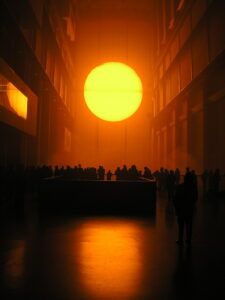 What is your favourite example of rapid transition?
Olafur Eliasson's glowing sun, The Weather Project, drew more than two million people to the Tate Modern's Turbine Hall in 2003. It cut to the chase in a spacious way, and that is our challenge.
What one thing would best help the task of rapid transition?
Flipping a few power dynamics. For example, changing the expert/citizen relationship such that communities who want to track and improve the health of their bioregions can determine, shape and use the data, mapping and other tools that they need to address small-scale variability.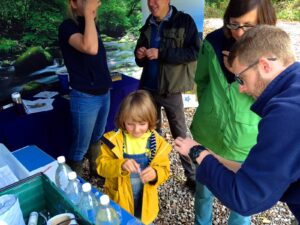 Another example would be changing the community engagement/consultation model. Devon County Council (and also all the City and District Councils in Devon) are holding stakeholder consultations in order to draft a Devon Carbon Plan. The first line of the news release states: "A top team of environmental experts, charged with ensuring that Devon reduces carbon emissions as quickly as possible, is calling on residents to submit their ideas on how to do it."
We would propose a different approach. One that gives citizens as much responsibility for planning ahead and problem solving as the Council. We do not want to end up in a situation where citizens offer many ideas and demands to the Council that the Council is not in a position to fulfil. Instead, we take the view in all our work that we need to design plans with the end-users of the system and that means getting a range of stakeholders to plan and work together.