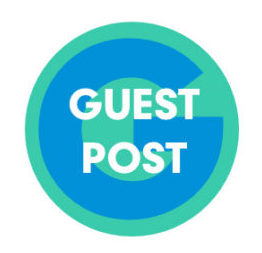 The ecologist and campaigner, Chris Rose, argues against the dangers of 'climate appeasement' and says that there are answers to even some of the most difficult challenges for rapid transition that are used to protect fossil fuels, like coal for manufacturing steel.
We need industrial mobilization against climate heating, not appeasement.  We need mission-level re-organization on a scale not seen since World War II.  Yet many of Britain's politicians are failing their country by arguing for inaction and delay, they cast doubt on the need, and question the feasibility of tackling a threat to the existence of their own society.
On 6 June Britain and Europe marked the anniversary of D-Day, the pivotal World War 2 invasion of Nazi-held France by the Allies.  President Macron and our Queen both invoked the spirit and institutions of multilateralism with which the war ended, and something strongly supported by Winston Churchill, if now decried by Donald Trump.
WW2 transformed Britain, innovating, uniting and mobilising its people and resources for a common purpose.  The late, great environmentalist Max Nicholson played a central role in Britain's war time government effort. In Britain this legacy is mainly remembered through legislation and policy such as the establishment of the NHS, the 1944 Education Act and National Parks. But central to fighting and winning the war was a switch from appeasement of Hitler to full scale national mobilisation.  Wartime technological inventions like code-cracking computers and radar make for easy storytelling but would have made little difference without re-organisation around a national mission.
What has this to do with climate change?  Many people in 1930s Britain were well aware of Hitler's expansionism in Europe.  They just hoped it could be bought off with appeasement rather than war.  As the Imperial War Museum puts it:
Appeasement was popular for several reasons. Chamberlain – and the British people – were desperate to avoid the slaughter of another world war. Britain was overstretched policing its empire and could not afford major rearmament. Its main ally, France, was seriously weakened and, unlike in the First World War, Commonwealth support was not a certainty. Many Britons also sympathised with Germany, which they felt had been treated unfairly following its defeat in 1918.
Yes the analogy is far from perfect, yet even now, the expanding impact of global climate heating is invoking many of the same political responses as the rise of Nazi hegemony did in the 1930s: denial, arguments that we can't afford to tackle it, and doubts about our allies.  In the 1930s, Nazi sympathisers even identified with the source of the threat.
The idea that there are climate-appeasers may seem fanciful. After all, how can you appease atmospheric pollution? Yet climate change and the threat of invasion in 1940, are both existential threats to British families, and climate-appeasers are doing their best to stymie mobilization to prevent a war against climate change.
Looking to the past, not the future
British politics is in a dangerous, rudderless state. We've wasted several years, politically disabled by Brexit.  Investment has stalled. There is no effective national leadership.  Despite Theresa May's possibly legacy-making announcement of net-zero-carbon target for 2050 on 11 June, the government still imposes a defacto ban on new onshore wind and large scale pv solar energy.  On 4 June it was exposed for deferring action through 'creative accounting' of its own carbon budgets.  Britain has good top-line policies to decarbonize but all too little delivery.  It has long burnished its diplomatic climate credentials abroad while seeking the line of least effort on decarbonization at home – the dash for gas and Jeremy Hunt's support of fracking for example.
The ruling Conservative Party is obsessed by an internal leadership election, in which the electorate is a few hundred thousand mostly old Tories far to the right and far more climate sceptic than most Conservative voters.  Meanwhile Nigel Farage, now leader of the 'Brexit Party', has advocated a return to coal: the iconic energy source of Britain's imperial past.  It's an invitation to sink into a warm bath of the past, forget the future, lay back and surrender to the climate crisis.
A new coal mine – in a museum
A bizarre example of Britain's drift backwards is the new Woodhouse Colliery coal mine approved in March by Labour, Conservative and Liberal Democrat Councillors in Cumbria, on the edge of the Lake District.
The Lake District National Park thrives on scenery, tourism, nostalgia and (EU) farm subsidies.  The less prosperous Cumbria coast is a different story, with some communities heavily dependent on a few C20th heavy industries such as building nuclear submarines (Barrow) and nuclear waste (Sellafield), with, until now, a legacy of closed coal mines.
So if you ignore climate change, here's the heart-warming story as told by the Daily Mail website 'This is Money':
Mark Kirkbride, a 46-year-old mining engineer, and his partner Helen Davies, are planning to open a mine near the site of the Haig Pit on the cliffs of Whitehaven

In its heyday, mining was the lifeblood of Whitehaven. But the Haig Pit closed in 1986, in the aftermath of the miners' strike. It was turned into a visitor attraction, but last year even the museum was closed down.

In the old winding house, machinery is now gathering dust, along with yellowing documents and a stopped clock which the pitmen used to punch their cards.

But Kirkbride and Davies, 49, are using part of the museum complex as the offices for their firm, West Cumbria Mining, which is promising to revive an industry most thought had been lost for ever.
You really couldn't make it up: Britain's industrial strategy vacuum allows a museum piece to be brought back to life.  Infrastructure Intelligence explains:
Once construction of the mine is completed and Woodhouse Colliery moves into the operational phase, the company plans to extract and process around 2.5 million tonnes of metallurgical coal per year to supply into UK and European steel-making coal plants, which currently import around 45 million tonnes per annum from USA, Canada, Russia and Australia.
If Britain's carbon policies were really 'joined up' this would not have been allowed but the real failure should not be blamed on the local politicians desperate to attract jobs – any sort of jobs – to their area.  It's the absence of national purpose, and without that, there will be no rapid transition to a greener cleaner future.
The £165m Cumbrian coal project is privately financed from Australia.  Just the sort of deal perhaps, that pro-Brexit politicians imagine will fuel Britain's future?
Conventional wisdom has it that you cannot make steel without coal.  Blast furnace steel making uses coke (nearly pure carbon) as a reducing agent in creating steel from iron. Electro-arc steel making doesn't need coke but as it uses scrap steel because steel is so cheap, a lot is just left to rust away.  Other ways of making steel can use gas, another fossil fuel, or other coal-substitutes such as charcoal from wood (as in pre-industrial steel making) but have their own issues. Yet it doesn't have to be like this.
In 2013 Nature and Scientific American reported that American scientist Donald Sadoway of MIT had developed a way to make steel without coke.  Sadoway's company Boston Metals is now promoting Molten Oxide Electrolysis, a process to produce steel and other alloys without fossil fuels and, it says, with zero hazardous emissions.  This is the sort of technology that the UK Government should be requiring through an industrial strategy. Cumbria of course, has abundant supplies of wind which could supply the clean energy needed for such plants but little of it is harnessed for fear of changing the view.
(A new opencast coal mine has also been proposed at Druridge Bay, and referred to Minister James Brokenshire for decision).
Patching up British steel
Lacking any strategic plan to re-tool industry so that it is climate-safe, the UK government staggers from one industrial collision to the next, grasping for piecemeal patch-ups to a system which is still geared to fossil fuels.
Conventional coke-fired steel making is a huge source of climate pollution and in early May the government propped up British Steel with an emergency £120m loan, so it could meet an EU bill for carbon dioxide emissions.   The company's accounting had not allowed for the possibility of a no-deal Brexit, which the EU fears could destabilise the Emissions Trading Scheme.
The company subsequently asked for another £30m and then on 22 May it went into liquidation putting 5,000 direct jobs at risk, at its Scunthorpe plant.  The government then granted an unspecified indemnity (money) to allow the firm to continue to operate.  With the Labour Party proposing re-nationalisation and the Conservative Government looking for a private buyer, on 4 June the Brexit Party proposed a hybrid public-private partnership.  Chairman Richard Tice said it should be a "strategic national corporation, which will blend the best of private sector expertise and capital; long-term, patient state capital; as well as improving productivity through a John Lewis-style form of shared ownership for the workers".  But if it's anything like UKIP, the Brexit Party will be part of the climate appeasement, and its plan, if ever enacted, would rely on continued heavy emissions from coal.
Just closing our steel industry would of course cut 'UK emissions' if you don't count those from steel which would then be imported from abroad.  This is one of the holes in Theresa May's 'net zero' policy.  Britain should instead, make a strategic decision to convert to 'green' steel production.
Ford closes engine plant in Bridgend
Days later on June 6, Ford announced that its plant making petrol-engines in Bridgend, South Wales, would close in September with the loss of 1700 jobs.   Falling demand for petrol engines was a factor, along with cost-cutting in Ford as the company tries to raise funds to invest in electric vehicle technology.
Prof. David Bailey from Birmingham Business School told the BBC's PM Programme (6 June) that Brexit was a factor with an 80% fall in investment in the UK automotive sector in three years.  We "need much more of an industrial strategy" said Bailey; UK government finance for transitioning to electric vehicles was "peanuts" compared to some other countries.  He contrasted it with Norway which had organised government investment so that it supported what people really needed to do with electric vehicles: "fifty percent of Norwegian car sales are electric, with a tax incentive for purchase … in Norway you can probably park in car parks for free with an electric car, drive it in bus-lanes for free, charge your car for free, and finish your journey for free using public transport, if you have an electric car, so it's mass transport".
Climate appeasement from the Treasury
On 5 June the Financial Times reported a leaked letter from Chancellor (Finance Secretary) Phillip Hammond to Prime Minister Theresa May asserting that her commitment to hit het zero carbon emissions by 2050 would cost £1 trillion or £70bn a year.  The Treasury claim, based on calculations by the Business and Industry Department, attracted withering criticism from NGOs, businesses and academics, which is hardly surprising given the litany of studies showing that investment in greener technologies tends to produce net economic gains rather than costs.
Green Alliance told ENDS magazine the letter contained "shocking errors":  the Treasury's forecasts for retrofitting "appear to assume no cost reduction, future industrial competitiveness assumes no carbon constraint or innovation," the Alliance's Policy Director said, "It's as if they learned nothing from a decade of 90+% cost reductions in renewables/batteries."  WWF declared that investment to decarbonize "will cost less than dealing with a climate breakdown – the reality if we fail to act."
At the LSE's Grantham Institute blog, former Head of Economic Forecasting at the Treasury Dimitri Zenghelis said Hammond's claim 'is simply incorrect'.  He cited a recent study for the Climate Change Committee 'drafted by a panel of experts including a senior economist from Shell International and the chief economist of the Confederation of British Industry'. He wrote:
'The more coordinated our response to managing a zero-carbon transition, the cheaper it will be. The costs will be largely determined by the extent of public support for low-carbon innovation, government working in partnership with business to develop and deploy the required new technologies at the necessary speed and stimulating the consumer demand to pull these technologies through markets at scale.

It is precisely such support that has driven the remarkable speed with which renewable and other energy technology costs have fallen …

There has been no appreciable difference in rates of economic growth between those countries that have reduced emissions substantially and those that have not. Yet the former are arguably in a stronger position to benefit from a global transition to a net-zero-carbon economy in years to come'.
Zenghelis concluded:
'To see such a great institution [the Treasury] lose its strategic lead by failing to understand the dynamic opportunities for the UK and the stakes that the world is playing for is a source of personal regret … Growth strategies that harness the potential for discovery, innovation and growth should drive policy, not narrow backward-looking 'incrementalism.'
By 7 June No 10 Downing Street was issuing public criticism of its own Treasury over the claim, pointing out that it had equated whole economy costs with fiscal costs and thereby a threat to public spending on other things but the cause of such lurches and inconsistent government signals is a fundamental failure to align the tools of the state in a common purpose and plan.
Say Goodbye to Laissez Faire: Time for Mission Politics
The idea that the best economic role for government is a hands-off 'Laissez faire' of minimal intervention, took a bit of a battering with the financial crash but it is plainly wrong when it comes to reforming entire economies to deal with climate heating. Someone once described the free-market as the operation of economics without the intervention of human intelligence and it is clear that a system whose effectiveness relies on maximising competition is not equipped for the co-ordination and collaboration needed to deliver systematic change with a mission objective.
In May, Professor Mariana Mazzucato, Director of the Institute for Innovation and Public Purpose at UCL, and Conservative politician David Willets called for the UK Government to resist the temptation to bail out British Steel. They launched a report calling for "a mission-orientated UK industrial strategy", arguing for the state to marshall a range of forces to tackle major challenges such as climate change, transport, ageing and artificial intelligence. Within such a framework, the steel industry would, said Mazzucato, be "supported to transform, not to simply exist".
Why isn't this happening? In a subsequent conversation with former BBC Economics Editor Evan Davis (PM Programme 4 June), Mazzucato argued that 'markets' are the outcome not of unfettered enterprise but of government action and regulation interacting with public, private and third sector institutions. For example, strategic investment by governments in starting the internet and creating 'Silicon Valley'.  Government took risks which private companies would not: acting as strategic investors, not investors of last resort.  Regulations – such as to protect IP – are also essential to making markets possible, for instance music and entertainment.
Yet, said, Mazzucato, for decades right-wing political ideologies such as Public Choice Theory have held sway, convincing politicians and teaching officials and public servants that the role of government is merely to fix particular instances of market failure and then retreat to doing as little as possible. "We end up teaching our bureaucrats to be quite narrow in what they think their role is".  This cannot bring about the society-wide directional change needed to mount a war of re-organization and retooling to overcome the climate threat.
Davis pointed out that "the focus of public choice theory is how government goes wrong".  It's this default culture of thinking which is crippling Britain's faltering attempts to deliver a decarbonized economy, and will do so through countless 'administrative obstructions' which Nicholson observed in an earlier age, until it is abandoned.  We can have all the technological advances in the world –such as cheaper-than-other-sources onshore wind and solar pv (excluded from the electricity market to satisfy the Eurosceptics of the ERG) – and they will make no difference, add no public value, if they are not widely and systematically applied.  Nor will scholarly analyses of the theoretical benefits of decarbonization, such as the Stern Report, unless they are acted upon.
What Britain lacks is a political class which wants to lead and organise in the public interest.  A rapid transition to a zero carbon economy requires them to get hands-on and align business, industry, government at all levels, and civil society, in a common effort.
Max Nicholson observed that in wartime the 'normal mechanisms for ensuring inaction' were temporarily suspended.  That must happen again.  And to do that we must recognize that we have to go to war against climate heating, not try to appease it with warm words and token gestures.