The village emergency committee sounds like a possible subject for J. K. Rowling's next novel of English rural life and is easy to mock. I felt my eyes roll slightly as my husband announced that he had been asked to join this in his role as a member of the Parish Council. Ah – another ancient, parochial and paternalistic organisation from the Middle Ages, I hear you mutter. And you have a point – Dawn French's wonderful rendition of its highs and lows in the TV series Vicar of Dibley  is horribly realistic; after all, that's why it's so funny. Like many people of his type, my husband is on far too many committees simply because he cannot say no and has a strong sense of commitment to the village where he was born and has lived and worked all his life.
This village is a particularly attractive and ancient West Country settlement, with its typical share of gorgeous Georgian houses, large ex-council estates and everything in-between. It still has a school, a shop and a pub, with a post office hanging on part-time. It has recently lost its doctor's surgery.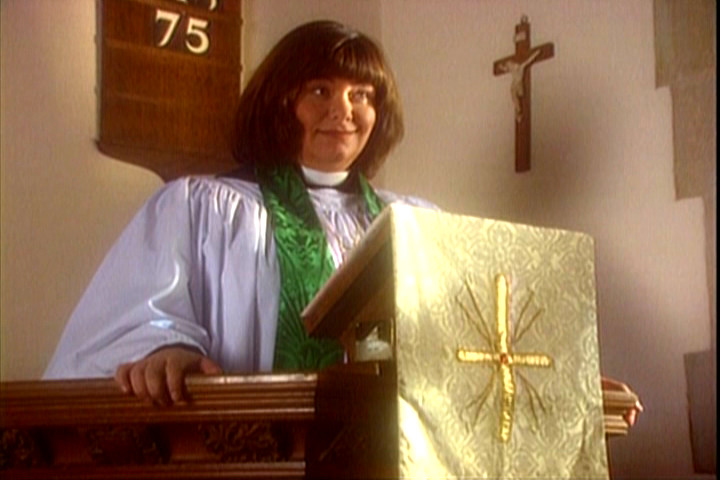 It is home to several businesses, two of which are sizeable employers still. But its clubs and societies are struggling to survive, with a regular wail that younger people are not coming forward to take over. This might be because the average age of our residents  is ten years older than the average age of village residents across England, at 59. And the ramifications of this became suddenly apparent upon the arrival of Covid-19, when a large proportion of the village – including most of those on the parish council and leading clubs and societies – vanished inside, leaving a vacuum.
Two great things happened. First, the under 70s suddenly came into their own, including some often-maligned teenagers. A WhatApp group started within a few days, quickly growing to over 100 volunteers willing to run deliveries from the shop and do daily newspaper deliveries to those for whom this is their main source of information still. The group was awash with enthusiasm, generosity and help for those struggling with the sudden need to get to grips with digital communications. A system was worked out enabling people to call a helpline – first use of a burner phone in our village! – which rotated around the volunteers. The shop agreed to take payments and orders over the phone and we were up and running. Being owners, the shop team were able to ensure no one was too greedy and vital stores remained available to all.
The second great thing was that, as the needs of the residents began to unfold, the Emergency Committee realised it had to work in a different way, with members convening a weekly virtual call to coordinate the growing suite of services. This was a feat in itself, as many of the members were working this way for the first time and there was a lot of good-tempered shouting at screens. A prescription run, run by people who already had the right checks in place, quickly worked with the surgery in the next village to ensure people got the medication they needed. A pastoral service with the vicar, the parish council and a team of phone listeners was set up for those in need of someone to talk to. An appeal for a hardship fund for those who might be struggling financially has so far raised £5000 in a population of 1500 people, with more rolling in daily.
This got me thinking about parish councils and the viability of current systems to provide what people need. More than one of our district councillors have commented that they are unable to help people in the way they should have done in this crisis. Volunteers have taken up this role entirely, putting local authorities to shame and showing up the gaps in stark relief. When looking for radical new ways to get local services functioning on the ground, building community cohesion and using resources more wisely, why not consider this existing network of parish councils throughout our land and fund them properly? If they had teeth and a budget that was meaningful then perhaps younger people would be more willing to take part. Meetings need not be in a chilly hall for long hours that are difficult for those with children, work or caring responsibilities. We could allow for people to dial in from home or even hold alternate meetings entirely online. Wider public meetings can be held in a different, more inclusive format for better collaboration – perhaps a people's assembly format to set the agenda every year and keep it on track.
Our village will not be the same again – it has been shaken into life, brought together by people working across the generations in a new way and with a common sense of purpose. I hope some of it remains.