Glastonbury 2019 had a distinctly green feel about it, and we're not just talking about the swathes of countryside occupied by festival revellers.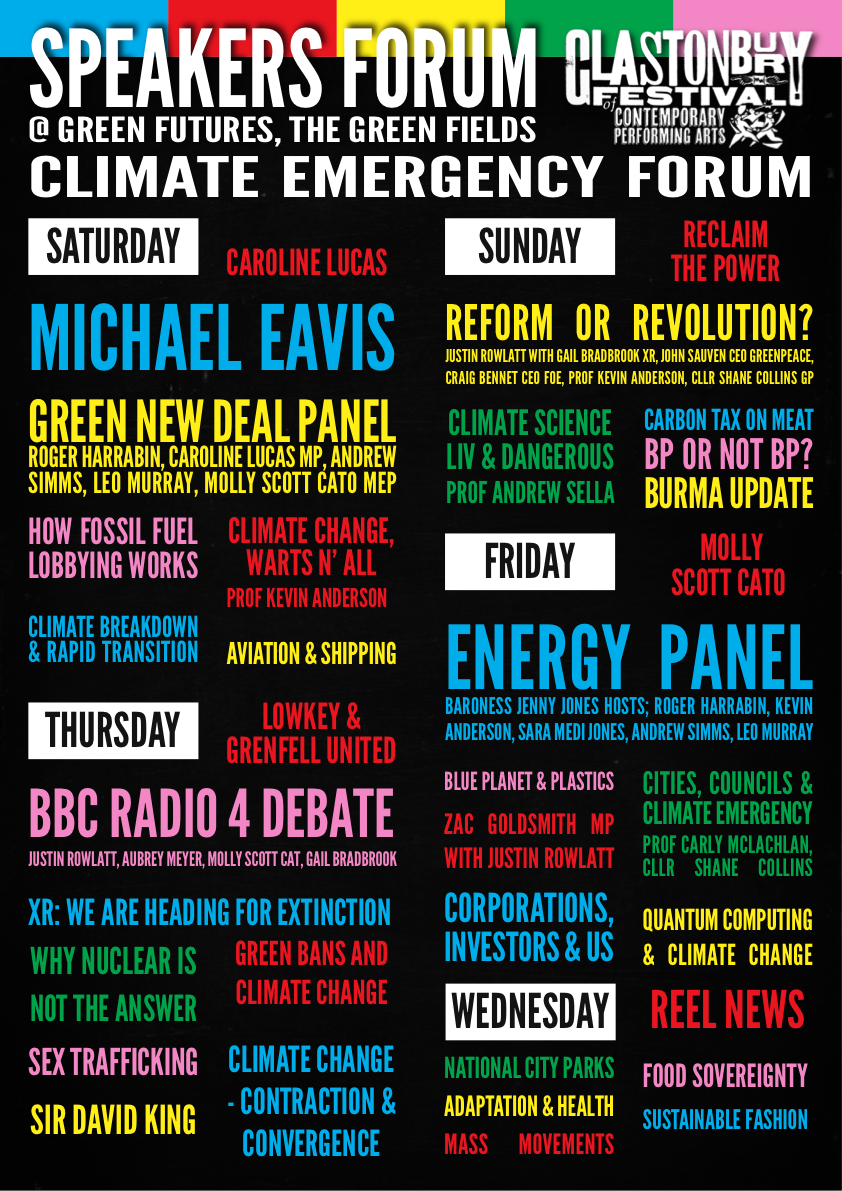 For the first year in its history, Glastonbury Festival banned single use plastic bottles for the festival goers, its performers and staff. The event organisers were aiming to lessen their environmental impact through reducing waste and increasing recycling opportunities. David Attenborough made a surprise appearance on stage accompanied by whale noises from the Blue Planet 2 series. And there was a greater presence of climate action and environmental awareness with climate activists and campaigners more prominent in the programme than ever before.
In the Climate Emergency Forum, there was a packed agenda addressing a number of environmental issues and the climate crisis. Andrew Simms from the Rapid Transition Alliance popped up in not one but three separate events to talk about climate action and rapid transition. He was interviewed for the Extinction Rebellion podcast, which you can listen to below.