Europe is at the heart of this sleeper train renaissance. In 2020, the discontinued night train between Brussels and Vienna returned to service after nearly two decades, with the rail route emitting ten times less CO2 than the same journey by air. The Austrian Federal Railways (ÖBB) currently runs 27 night train routes to cities in Germany, Italy, Switzerland and the Netherlands. Overnight routes connecting Munich to Vienna and Paris, as well as Zurich to Amsterdam via Cologne, were re-established in 2021. There are many more sleeper routes that are opening this year, including the Brussels to Prague route going live this summer, and the night train from the Austrian city of Graz to Warsaw, which will run from June. A new night service has begun running this year between Brussels and Prague, stopping at Amsterdam, Berlin and Dresden, with tickets as low as €60 one way. Next year, 2023, travellers will be able to drift off to sleep in Brussels and wake up in Warsaw. In 2024, an overnight route will begin running between Zurich and Barcelona.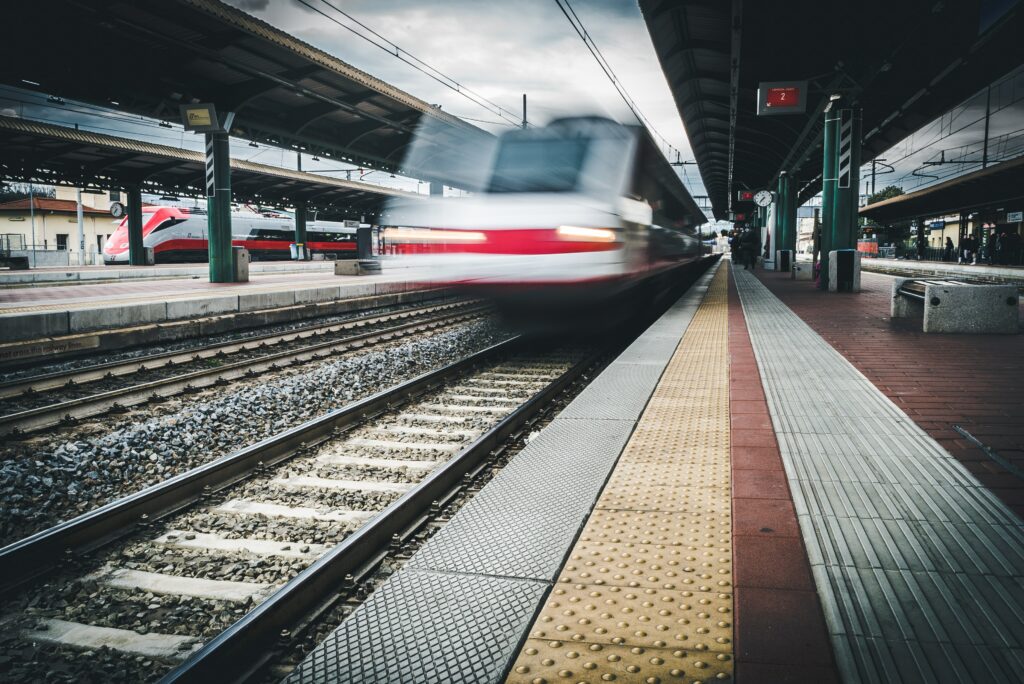 The resurgence of the sleeper train hasn't happened in isolation. The experience of the global pandemic has been a central driver to this revival. The forced standstill of aviation, where air travel fell by 60% from 2019 to 2020, meant that people's travel habits had to change and, in some cases, may have changed for good. This forced discontinuity opened eyes to alternative modes of transport that were less hassle and kinder to the planet, with demand for some routes soaring in between lockdowns. 
Governments too sought to take advantage of this brief window of opportunity by announcing a glut of new lines, routes, and travel offerings, as well as incentives and disincentives. In Sweden – the home of the flygskam movement –  the government has announced a glut of new sleeper routes. France resurrected the overnight service between Paris and Nice, with tickets at just €19, and re-elected French President Emmanuel Macron used his Bastille Day speech as an opportunity to bring the idea of sleeper trains back to the nation. The French government is looking at both sides of the equation too, with a new law banning short-haul domestic flights where a train route is available. Fittingly, last year marked the European Year of Rail. 
The big picture
Decarbonising transport is a matter of the utmost urgency. Currently, transport has the highest reliance on fossil fuels compared to any other sector of the global economy. According to the International Energy Agency (IEA), transport accounts for 37% of carbon emissions from end-use sectors. Since 1970, greenhouse gas emissions from transport have more than doubled. Like other sectors of the economy, emissions from transport fell by 10% at the onset of the global pandemic but have since rebounded with a vengeance.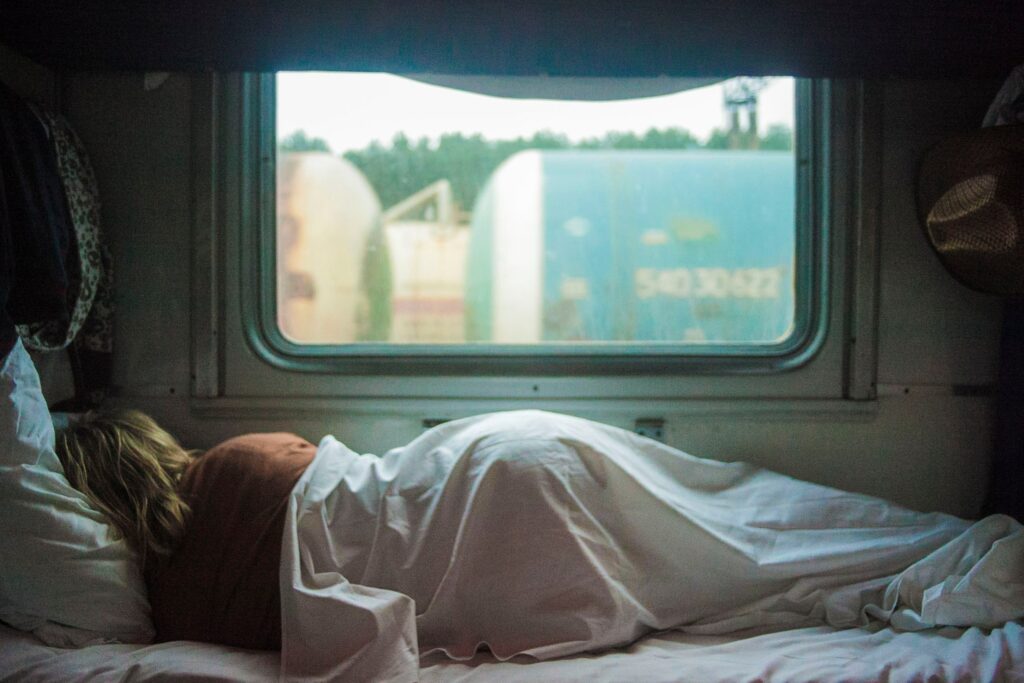 Worse still, transport emissions are anticipated to grow further. Bending the transport emissions curve will require a significant increase in policy ambition and the rapid deployment of low-carbon and mass mobility options, such as free public transport, cargo bikes and electric vehicles, but it will also require scaling up the most energy-efficient transport available to us: rail.
According to the IEA, rail requires an average of 12 times less energy per passenger-km than private vehicles and aeroplanes, while emitting between seven and 11 times less greenhouse gas emissions. Between 1990 and 2017, direct emissions from international rail transport have fallen by 66%. In comparison, between 2010 and 2020, emissions from aviation grew by 28.5% and emissions from SUVs grew by 17%. As the most electrified transport subsector, rail must play a major role in accelerating a rapid transition within the wider transport sector. 
Long-distance rail, and night trains in particular, are well placed to draw passengers away from the most carbon-intensive and harmful modes of transport, such as short-haul air travel and even some medium distance routes. This is especially true in Europe, where there is strong evidence of a substantial substitution rate between high-speed rail and air travel. But there is still a long way to go, as research from Greenpeace shows that one third of the 150 busiest short-haul flights in Europe have alternative rail routes that can be completed in under six hours. Scaling up rail infrastructure across Europe is a matter of climate justice. The aviation industry has a bloated environmental and social impact given the tiny fraction of humanity it serves. Air travel consumes five million barrels of oil a day and, on current forecasts, is expected to account for around 22% of global carbon emissions by 2050. Such a massive carbon footprint for an industry that serves roughly 20% percent of humanity – most often the wealthy citizenry of the Global North – is preposterous. It is estimated that the richest 10% of humanity use 75% of all aviation fuel. Within countries, the figures are even more stark: in the UK 70% of flights are taken by a wealthy 15% of the population. For domestic flights within the UK, 90% of flights were taken by just 2% of the population in 2019.
Alongside the environmental costs of the aviation industry are the social ones. The noise pollution from aircrafts and airport operations can cause a range of health problems, such as hearing loss, hypertension, depression, stress, cardiovascular disease, sleep deprivation and maybe even dementia. Roughly 3.2 million Europeans were highly affected by aircraft noise in 2017 and over 1.7 million suffered from high sleep disturbance around Europe's 47 major airports. The social outcomes of sleep deprivation shouldn't be underestimated and can have very real knock-on effects for the quality of life of people that live in the vicinity of airports and their opportunities in life. One study directly links aircraft noise to lower reading comprehension, finding that children living close to airports in Britain, the Netherlands, and Spain fell behind in their reading levels by two months for every 5 decibel increase above the average surrounding noise level.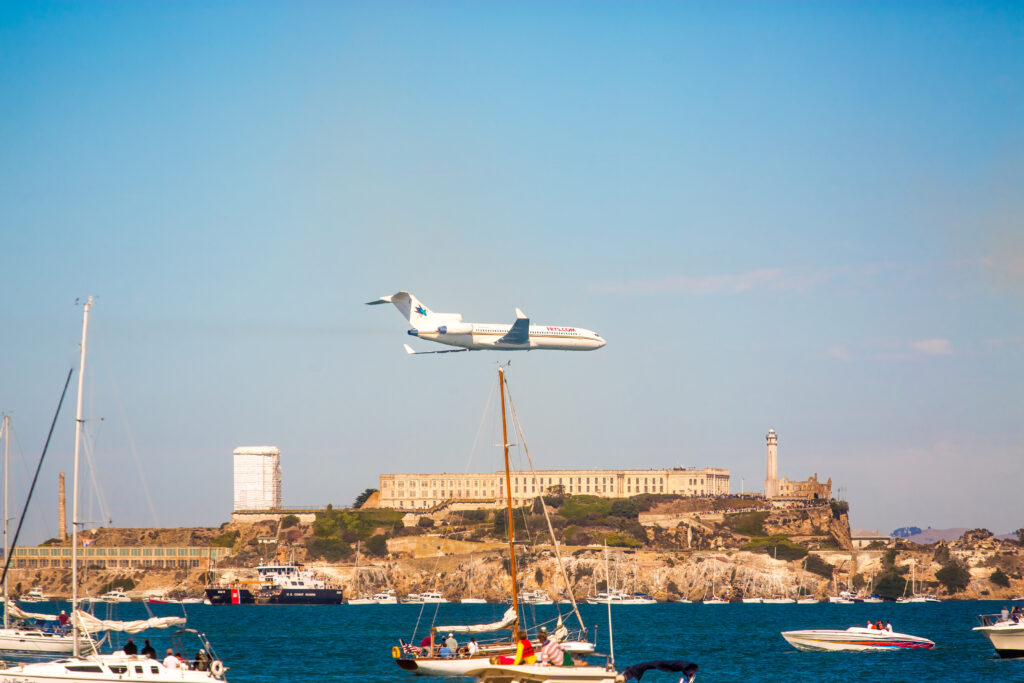 Context and background
Sleeper trains are nothing new – we have all heard of the Orient Express, for instance. There are rich railway histories outside of Europe, in China, Russia and India, which include overnight routes that are still running today and, in many cases, being expanded. The first makeshift sleeper coaches came into service on American railroads in the 1830s, but it wasn't until 1865 that the first commercial sleeper train graced the tracks, the Pullman Sleeper. From America, the sleeper car made its way into Europe and, with it, became seen as an aspirational means of transport. The sleeper train also slipped into cinema, which was laying its own cultural tracks throughout Europe at the time. Throughout the 1900s, the sleeper train became a site of cinematic drama, comedy, romance and murder – but rarely sleep. As Eva Marie Saint's character states in Hitchcock's North by Northwest: "it's going to be a long night…". 
But despite the sleeper train becoming a common feature of European film and culture, its prevalence has been eroded over the past few decades by a variety of forces. The most obvious of which is the rapid growth of budget airlines, who have enjoyed extremely favourable tax regimes under the auspices of 'competition'. The rock-bottom prices offered by these airlines pulled travellers away from trains by the millions and, as a consequence, train operators ran-up losses of tens of millions of Euros and were forced to discontinue routes.
Now, though, things are looking different. The global pandemic and a worsening climate crisis have shifted both consumer and government sentiment towards rail. Within Europe, governments are waking up to the fact that investing in rail and strengthening cross-border collaboration on matters of infrastructure and transport can speed up decarbonisation and deliver economic and productivity gains. As the Deutsche Bahn CEO, Richard Lutz, put it in response to the ongoing Nightjet project between Germany, Austria, France and Switzerland: "Europe's leading railways are pooling their forces for the night train". The sleeper train is seen as an enabler of a wider rail network revolution spreading across Europe.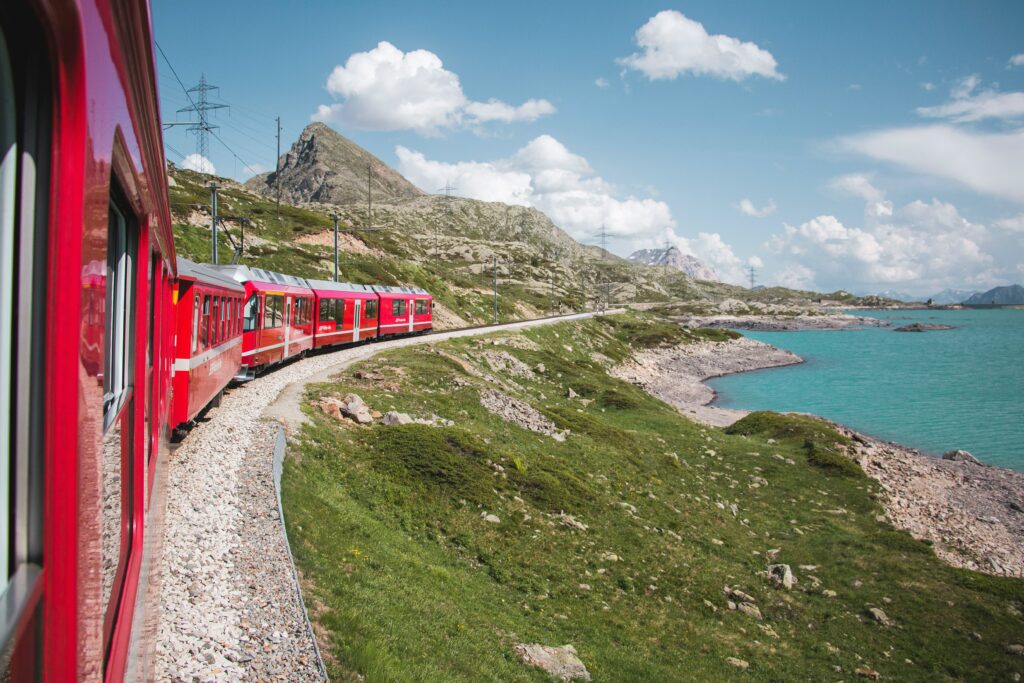 Alongside this shifting government and business sentiment towards the return on rail investment is the unfolding geopolitical situation. Russia's invasion of Ukraine has completely reconfigured the notion of energy security and galvanised governments to explore policy avenues that both reduce dependence on imported fossil fuels and reduce the energy intensity of all economic activity. As high consumers of fossil fuels, the aircraft and combustion vehicles are now complicit in lining the coffers of hostile nations. Even without considering the long shadow cast by the climate crisis, reducing fossil fuel dependency is now at the front of policy makers' minds. 
Enabling factors
The window(seat) of opportunity
The current constellation of crises – the war in Ukraine, the climate crisis and the ongoing global pandemic – have created a window of opportunity for the resurgence of the European sleeper train. Investment in rail networks and enticing travellers back onto sleeper trains will help cut emissions, cut fossil fuel imports and lay the foundations for a low-carbon transport network throughout the entire continent, which is a vital pillar of the EU's green agenda. History tells us that these moments, when windows of opportunity suddenly appear, are essential for stimulating rapid transition – especially when there is an alignment of powerful interests too. 
Some European governments can see that the writing's on the wall for climate-wrecking modes of transport. Belgium, for instance, has made its intention to become an international railway hub promoting sustainable travel very clear. Other governments are looking to curtail short-haul flights, with France introducing a ban on air routes where a train or bus alternative of two and half hours exists and the Austrian government included conditions on their bailouts to airlines to eliminate domestic flights where there is an alternative train journey under three hours possible.
There are still economic hurdles to overcome, but government support can help private operators and consumers overcome these. Train operators currently have to pay for track access when they cross borders, which challenges the financial feasibility of running overnight services all year round and results in higher ticket prices for passengers. Campaigners and operators are working hard to overturn these charges though, as they believe it will improve the profitability of sleeper trains, entice new market entrants and ultimately increase accessibility. 
There are also growing calls from business lobbies, such as Alliance of Rail New Entrants, to adjust the conditions of airlines receiving subsidies and government support in order to halt the flow of public funds to operators running short-haul routes that can easily be switched to rail. In the midst of the pandemic, the French government did just this with their €4bn recapitalisation of Air France contingent on cutting flights on routes where a rail journey taking less than two-and-a-half hours was in place. This approach will likely extend in the coming months and years as airlines look to raise capital via state and private sources.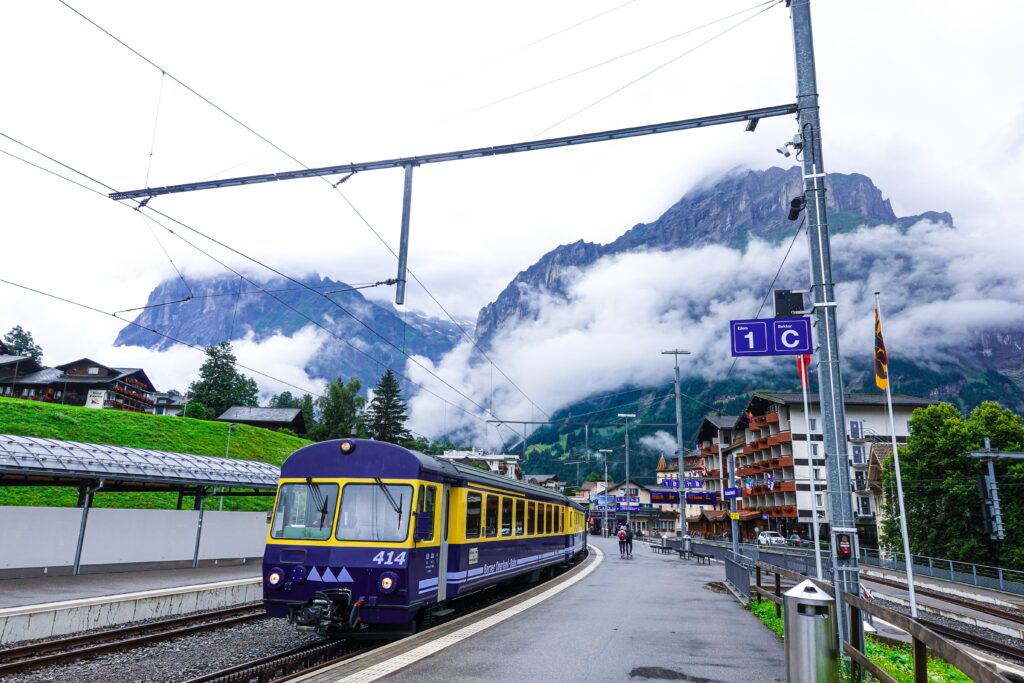 Leveraging European integration and collaboration to further rail investment
Rail investment, and the proliferation of overnight routes in particular, is set to become a backbone of the European project as it enters the era of decarbonisation. The benefits of rail are well-known: it is the mass transport mode with the lowest emissions, helps reduce air pollution, has limited external costs and, as an investment, has long-life expectancy. For these reasons and more, investment into rail will make substantial contributions to the objectives of the EU's Green Deal as transport remains Europe's second largest source of emissions after energy. 
Over the last 30 years, the EU's high-speed network has massively increased. According to the EU Agency for Railways, between 60 and 80 percent of current high-speed rail activity can be shown to derive from shifts away from conventional rail and planes, with the remainder from avoided road traffic (10-20%) and induced demand (10-20%). What's more, European countries with high-speed rail lines tend to have fewer short-haul flights than countries without. The substantial substitute rate between high-speed rail and short-haul flights within Europe makes scaling up the continental rail network an impactful part of the decarbonisation agenda.
EU member states are increasingly aligning their support for sleeper trains – but more must be done. For instance, there needs to be an agreement at the EU-level of a common definition of 'sleeper or night train' so as to allow a reduction of track access charges, which are partly responsible for bloated ticket prices. By singling out night trains as a stand alone segment of the transport market, EU governments can ensure that their viability is not undermined by excessive mark-ups to infrastructure charges. 
There also needs to be a policy and financial mechanism to help operators buy new night trains or modernise existing rolling stock as night trains tend to have higher average unit costs. In this vein, the European Investment Bank (EIB) launched the​​ Green Rail Investment Platform which hopes to fast track the implementation of rail investment. Night trains are also part of the EU-wide digitalisation push, as new technologies can help increase the rail network's capacity for sleeper trains and speed up travel times with improvements in signalling and traffic management. The European Rail Traffic Management System (ERTMS) is a major industrial project streamlining the digitalisation of the rail network to make it safer, more competitive and increase the level of integration across the European railway network.
Shifting travel sentiments look like they are here to stay
The global pandemic, and the lockdowns that ensued, disrupted travel habits on a mass scale. From this, new sentiments and aspirations have arisen, as well as novel modes of getting around – and old habits may never return. From the enduring success of staycations, to the now-established norm of working from home, the European night train stands to benefit from the shifting behaviours. During the forced standstill of the pandemic, with borders shuttered and foreign holidays off the table, Europeans jump aboard night trains to get their fix of adventure.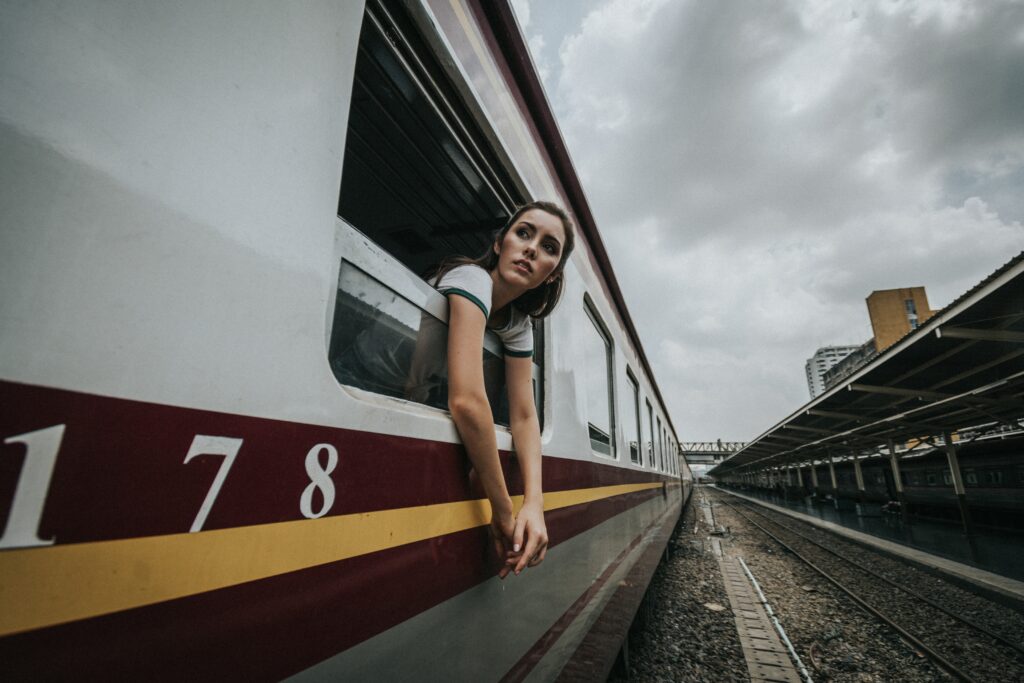 Much like the temporary active travel infrastructure that popped up during the lockdowns which local residents demanded remain in place, temporary sleeper train routes have now become permanent features. The sleeper train that glides through the Czech Republic, Slovakia, Hungary, Slovenia and Croatia, for instance, was originally earmarked as a summer service, but due to such high demand has been upgraded to a daily one. In response to the surge in demand, the Swedish rail company Snälltåget quadrupled the number of night trains on its Stockholm, Malmö, Copenhagen, Hamburg and Berlin route. 
These shifting sentiments towards carbon-intensive travel are not going away any time soon. More and more people are connecting their travel choices with the realities of the climate crisis. The European Investment Bank's (EIB) climate survey found that 72% of Europeans and US citizens, and 84% of Chinese citizens believed their own behaviour could make a difference in bringing down emissions. The same survey found that 40% of Europeans, 38% of US Americans and 43% of Chinese respondents were in agreement that giving up flying was an easy and necessary means of adopting a more sustainable lifestyle.