The big picture
It's a technology that is so little understood, or even known about, by many in the general public, that campaign group Possible used a popular meme to try and explain the basics. Two young people are seen at a festival, and a young woman is shouting over the background noise at who we assume to be her bewildered looking boyfriend. She shouts, "SO BASICALLY THEY WORK LIKE A FRIDGE IN A REVERSE. WHILE A FRIDGE PUMPS OUT HOT AIR IT PUMPS IN HOT AIR KEEPING HOUSES WARM WITHOUT GAS. AND GET THIS, IN THE SUMMER YOU CAN PUT THEM IN REVERSE AND KEEP YOUR HOUSE COOL. I LOVE THEM." And, in many ways, heat pumps themselves are now loudly shouting this truth at a bewildered public and policy making world which is waking up to their potential.
Heat pumps are rightly becoming recognised as a foundational clean energy technology for decarbonising the built environment, a sleeping giant within the energy transition. Globally, buildings are responsible for 39 percent of global energy related carbon emissions. And, crucially, many of these buildings will still be in operation by the middle of the century, when the global economy needs to have completely curtailed its carbon emissions. Figuring out how to rapidly decarbonise this massive section of the economy, and which technologies are best suited to achieve it, is a challenge of epic proportions.
Fortunately, though, the growth in global heat pump markets has eased the burden. Last year saw global sales jump by 13 percent, according to the IEA, with growth unevenly spread around the world. The USA and Japan both saw an increase in sales in 2021 of 15 percent, with China just behind on 13 percent. Yet it is Europe that is firing up the global jump to heat pumps, with sales up 35 percent in 2021. Investment into heat pumps also increased rapidly last year, with global investment growing by a record of 25 percent, driven by growth in the UK, Japan, and EU. 2022 is all set to be another bumper year for heat pump markets. The first half of this year has already seen a 28 percent increase in installations in the EU compared to the year before, which was a record-breaker itself.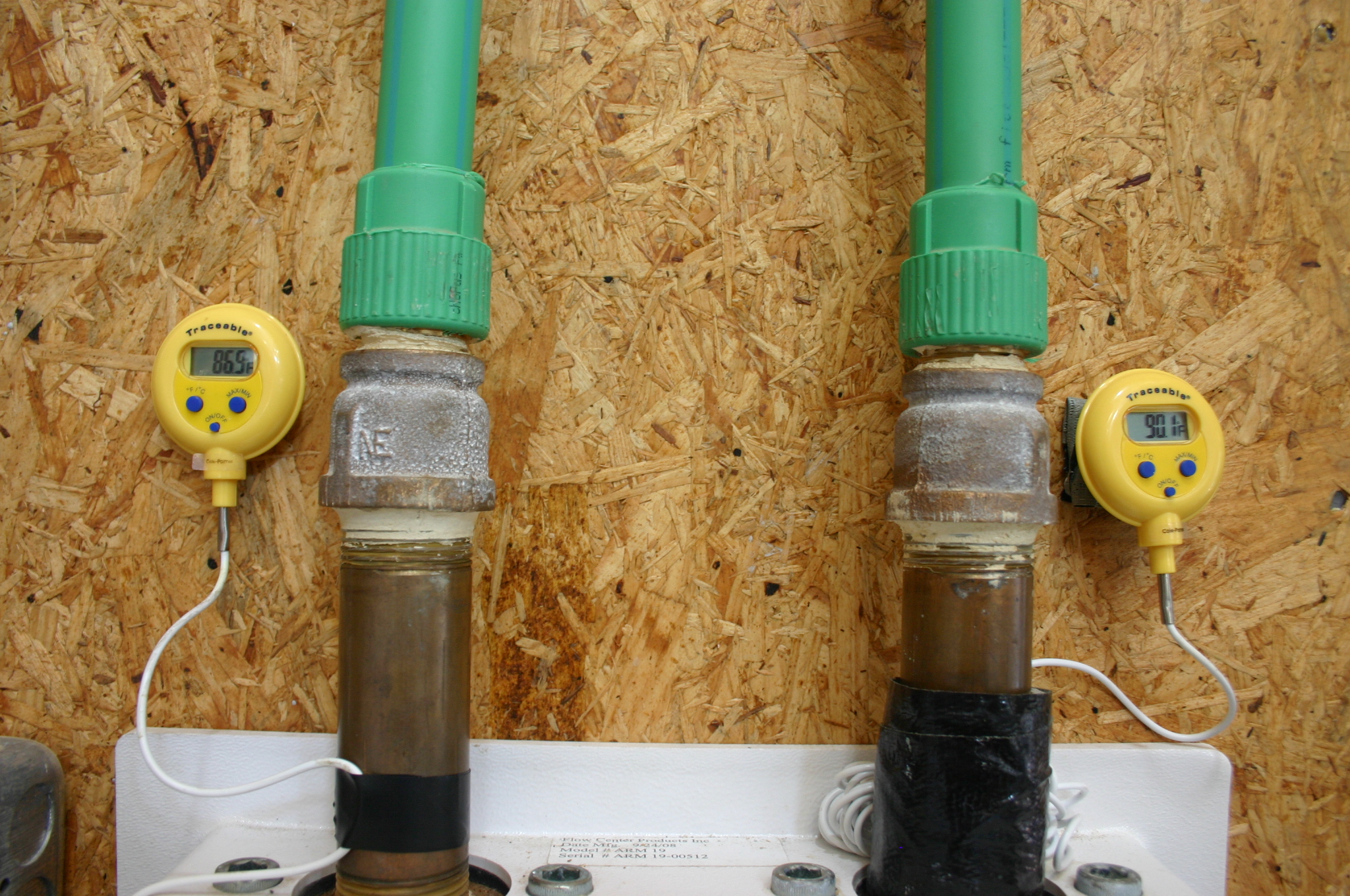 Within Europe, the rate of heat pump installation differs from country to country. The majority of heat pump installations, however, are concentrated in the colder regions of northern Europe, amongst Scandinavia and the Nordic nations, putting to bed the misleading idea that heat pumps are not fit for colder climates. Finland, with its subarctic climate and harsh winters, is a heat pump powerhouse with 40 percent of households having one. In 2018 alone, heat pump sales increased by 22 percent in Finland, with more than half a billion Euros of investment resulting in 75,000 installations. As a country of around 2.7 million households, Finland owns one million heat pumps. Meanwhile in neighbouring  Norway, 60 percent of households have a heat pump.
But there are more surprising hot-beds for heat pump growth in Europe. As a country both highly dependent upon Russian energy imports and with its national identity closely intertwined with coal mining, the 'West Virginia of Europe', Poland, is embracing solar panels and heat pumps at a rate that far-outstretches its European neighbours. In 2021, annual growth in the Polish heat pump market was 72 percent and, in 2022, the market is set to double in size. This is due to a unique combination of generous government grants of up to €14,000 and a nation-wide effort to wean the energy system off dependence on Russian gas.
While the jump to pumps is gaining momentum, the global shift needs to go faster. Data from 2020 shows annual global market growth was just 3 percent, despite huge increases in some countries. According to the IEA, to meet net-zero by the middle of the century, there needs to be 600 million heat pumps installed by 2030. Today, there are around 190 million. To reach this target, and more than triple heat pump capacity in just eight years, we need to see annual growth in the global heat pump market breaching 13 percent year on year. Achieving this requires getting the policy mix right – but fortunately there are a multitude of entry points to stimulate a rapid transition to heat pumps.
Background and context
While momentum behind the heat pump began in 2015, when EU nations began recording double digit growth year on year, the invasion of Ukraine and Russia's weaponization of its energy imports has energised governments and citizens alike to make the jump to pumps.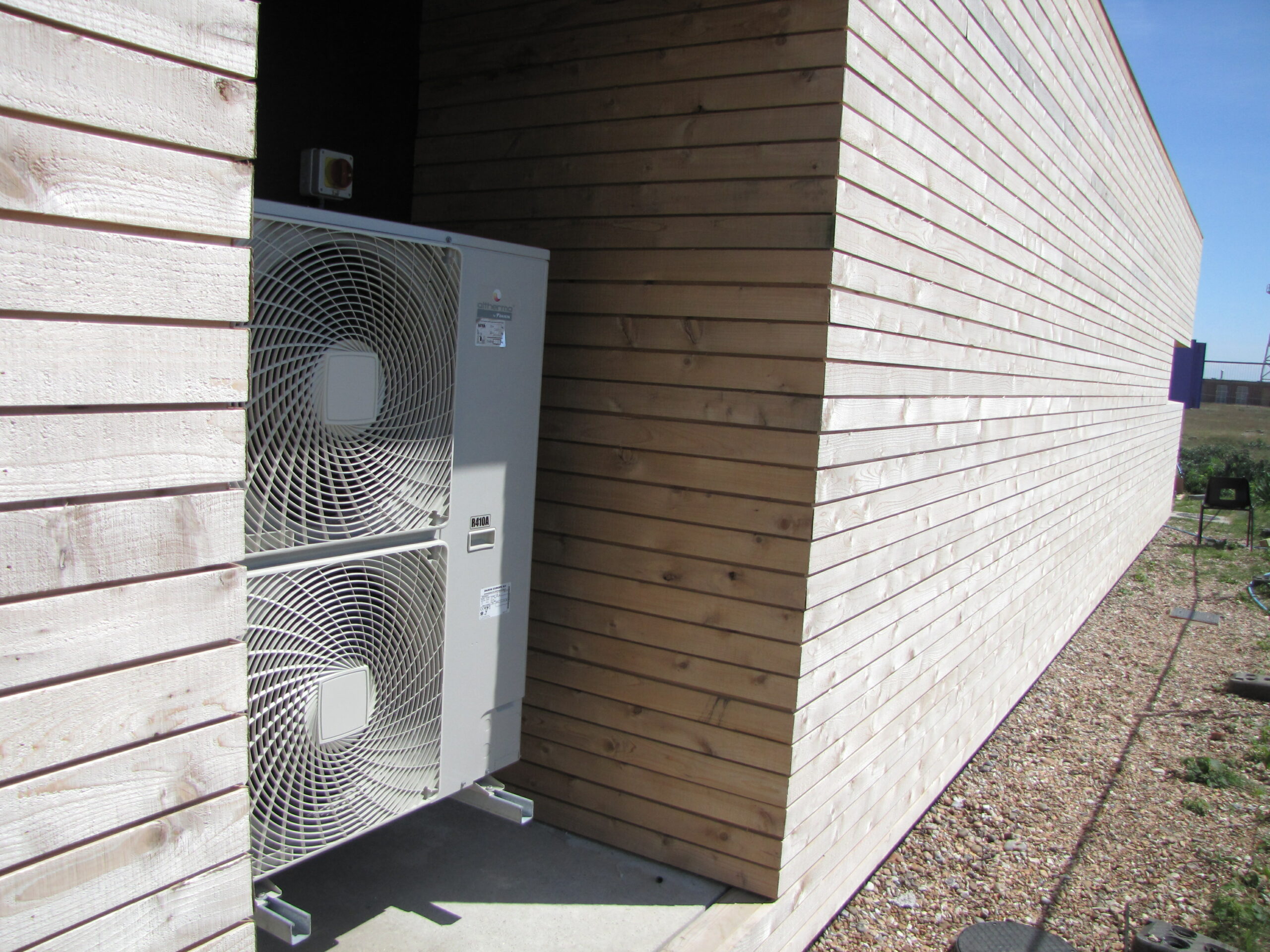 Sky high fossil fuel prices on global commodity markets have completely rewired the economics of energy, making renewables the cheapest and most secure route to energy security. In the UK, for instance, offshore wind generation is currently nine times cheaper than running gas-fired power stations. Despite these favourable economics, the UK government has just reneged on its fracking ban, although industry heavyweights still see no future for fracking in the UK energy mix.
Globally speaking, the rollout of renewable energy seems unstoppable and this will provide the basis for clean, green heat within buildings. In 2021, wind and solar made record contributions to the global energy system, satisfying over 10 percent of electricity demand for the first time. Ten countries, including the likes of Germany and Spain, met 25 percent of their electricity demand with wind and solar in 2021. Denmark is a clear pioneer in this regard, meeting 65 percent of electricity demand last year with wind and solar. While there has been increases in the use of coal to fill the vacuum created by the closure of Russian gas pipelines, the momentum behind renewables will see cleaner electricity penetrating markets all over the world. As the green growther and low-carbon investor, Michael Liebreich, rightly points out now all three elements of the energy trilemma – security, affordability and sustainability – are pushing in the same direction.
Enabling conditions
Peace and security concerns are driving policy shifts on energy
Russia's invasion of Ukraine has turned the concept of energy security on its head. Almost overnight, renewable sources of energy emerged as the cheapest, safest and more resilient way of keeping the lights on and ensuring citizens are warm this winter. In the immediate wake of the invasion, Germany – one of the largest importers of Russian gas – announced its intention to hit 100 percent renewable energy generation by 2035 to end its reliance on Putin's gas. Tellingly, the German finance minister, Christian Lindner, referred to renewables in the announcement speech as the "energy of freedom".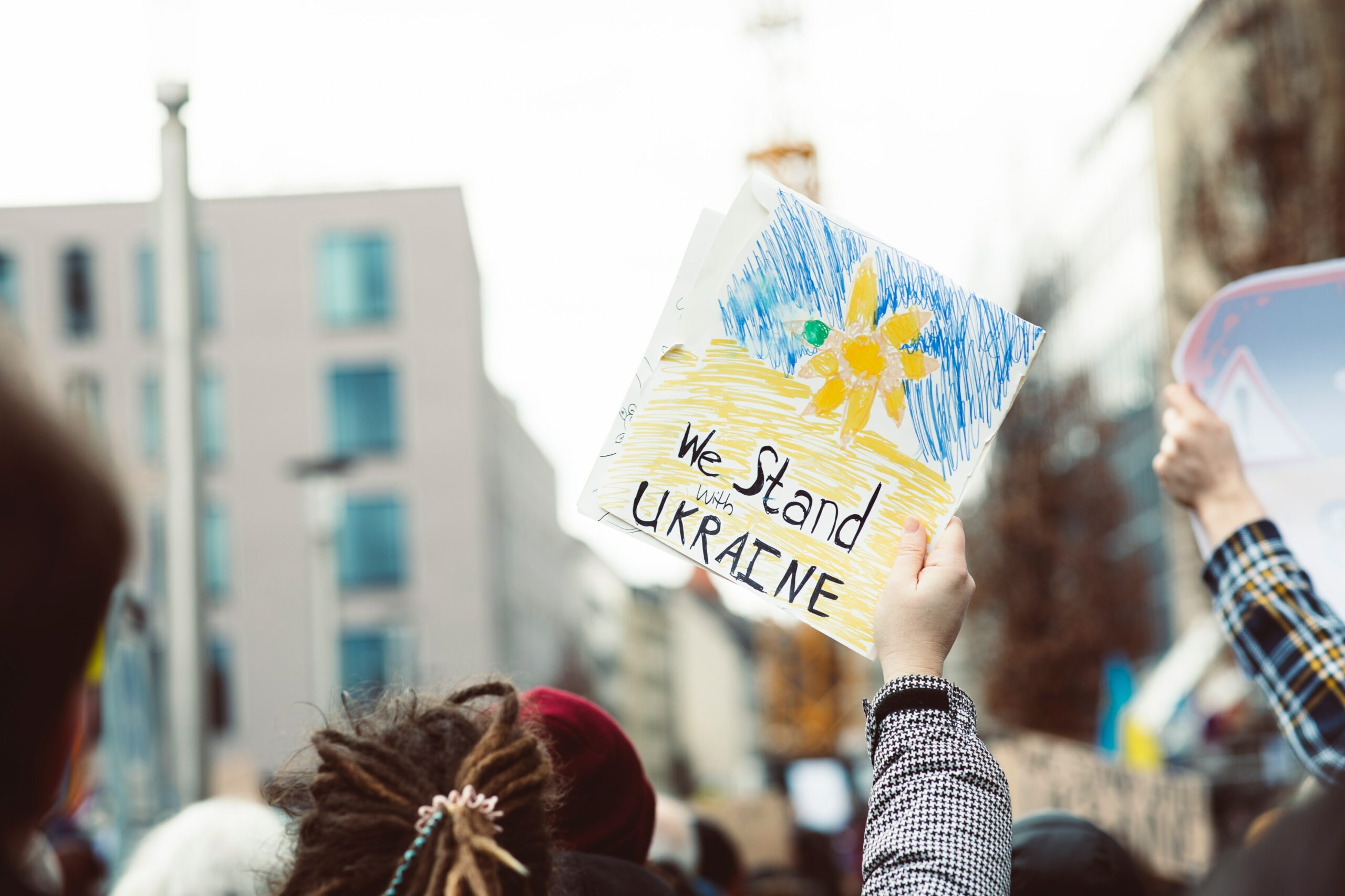 Peace and security concerns are driving policy in other areas of the German economy, especially in regards to the built environment and transport. Accordingly, no new gas boilers can be installed after 2024 in German homes and the government has accelerated a series of new market standards to help the heat pump industry meet demand. Last year Germany installed 154,000 heat pumps and the market grew by 28 percent. But to meet the ambition of the German government, the heat pump market will need to triple by 2024, manufacturing north of 500,000 heat pumps annually.
And it's not just Germany. Other European countries are saying bye-bye to boilers, with the Flemish regional government banning gas heating in new buildings from 2025 and Austria banning gas boilers in new builds from the beginning of next year, 2023. In the Netherlands, heat pumps will be the default heating technology by 2026. Some nations, however, are going backwards. Recent reporting on housing in the UK shows that two-thirds of new homes in England are still being connected to the gas grid, passing the cost and responsibility to retrofit onto already-squeezed homeowners. 
Across the Atlantic, President Biden invoked the Defense Production Act to provide guarantees to manufacturers that the federal government will purchase heat pumps and insulation that the market might not in order to rapidly scale up production and – crucially – bring down costs for citizens. This is another example of Biden flexing the federal governments' purchasing power to create new domestic markets in low carbon technologies. On the demand side, the recently passed Inflation Reduction Act gives households a tax credit of up to $2,000 to cover the installation of a heat pump, with this rising to $8,000 for low income households.
Picking the right technology
The race to decarbonise specific sectors is often framed as a battle of competing technologies – and low carbon heating is no different. However, the battle has been undoubtedly won by the heat pump. Other technologies have been put forward but just don't stack up in terms of cost, performance, or supplementary infrastructure.
Hydrogen has been touted as a technology prime for household heating, due in part to it being deemed a 'plug-and-play' solution, where instead of gas being pumped through pipes into homes, hydrogen will be. Yet, this push is not grounded in current energy economies. Research from Cornwall Insight suggests that using hydrogen for heating British homes could increase bills by 90 percent, pushing millions more into fuel poverty. Michael Liebreich, an energy analyst with close ties to the UK government, has pointed out that generating hydrogen for heating from renewable energy is approximately six times less efficient than using the same electricity for a heat pump.
Cost aside, there are also huge technical and safety challenges of pumping hydrogen into homes, which is far more flammable than gas. According to a study commissioned by the UK government, a mass pivot to heating homes with hydrogen would see serious injuries increase by nearly four-hold. These insurmountable challenges, pilot project delays, and the clear safety risks begs the question of who is pushing for hydrogen heating. Clearly, firms deeply wedded to fossil gas have an incentive to push hydrogen technologies as gas will have to be used as a feedstock while the requisite renewable capacity is built out.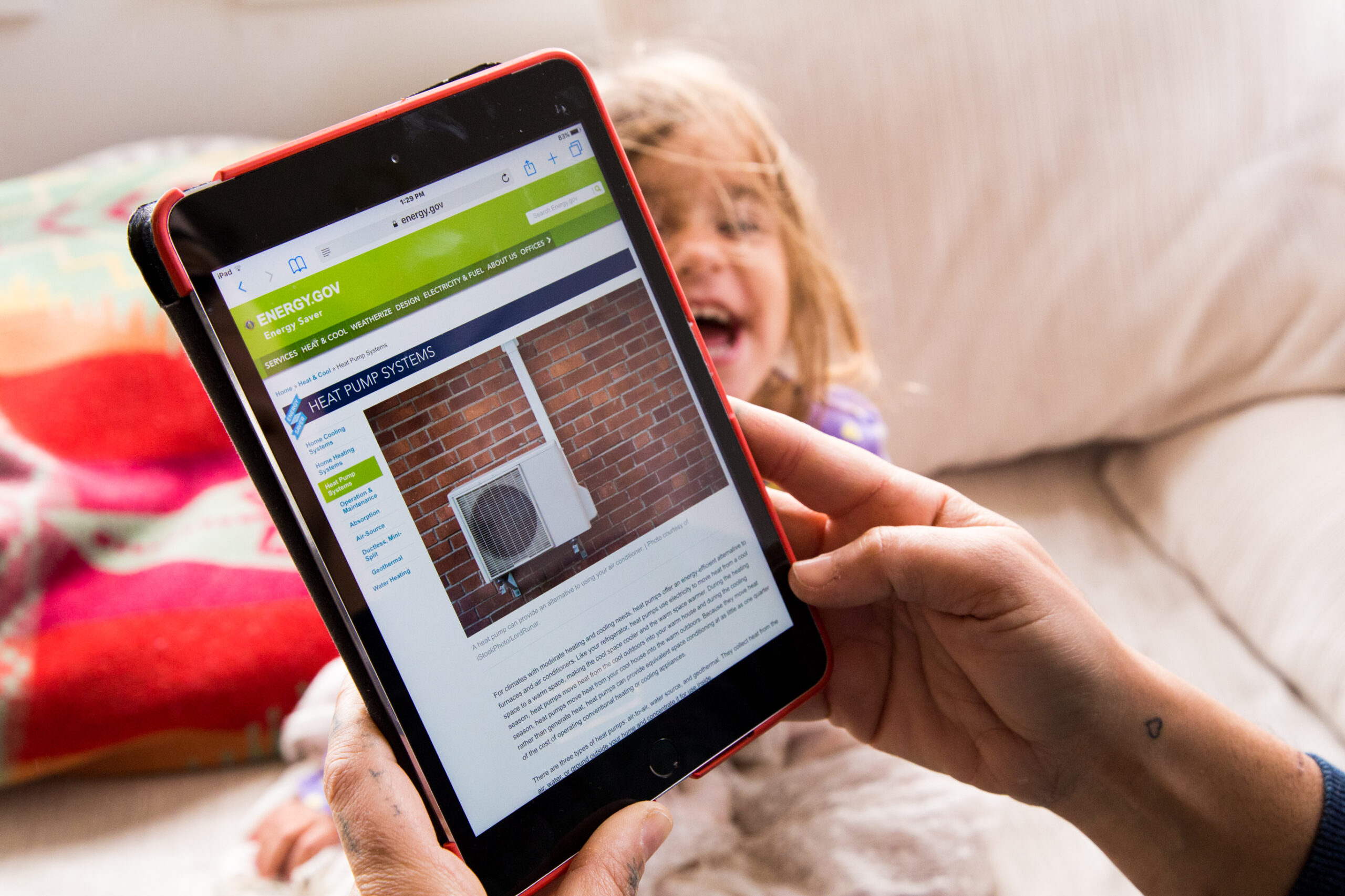 For the likes of large gas firms, hydrogen boilers are a way of maintaining the status quo, rather than making the jump to pumps. This is visible in the vast number of hydrogen lobbyists descending on the UK policy party conferences this year, who have sponsored several side events. As a result of this, many leading experts have labelled it as a distraction, with one review paper that analysed 32 independent studies of the role of hydrogen in residential heating found that not a single paper suggests a major role for hydrogen in heating due to it being inefficient, costly and resource intensive.
Policy imperatives in health, energy, and climate are converging around heat pumps
Rapid transition often takes place when there is a convergence of policy imperatives that lead to a positive tipping point. With the fossil fuel price crisis, inflationary pressure and the cost of living crisis, there is an opening to address health, energy and climate in one fell swoop.
More efficient and cheaper heating technologies will allow governments to make considerable dents in fuel poverty, which continues to plague wealthy industrialised nations and is set to grow exponentially this winter. Across England and Wales last winter, approximately 8,500 people died due to the health outcomes that arise from living in cold, draughty homes. These impacts disproportionately affect poorer and more vulnerable communities, as well as children, whose health and development is particularly impacted by living in cold homes. Heat pumps have also been shown to improve air quality and circulation, in addition to improving thermal comfort.
A global jump to heat pumps, away from fossil gas boilers, could cut global carbon emissions by three gigatonnes a year, every year, which is the equivalent of more than half the US' annual territorial emissions. The stage is well and truly set for heat pumps to become the de facto heating and cooling technology in a low carbon society, and the policy win-wins on offer suggest that heat pumps may become the norm quicker than models predict.