This story weaves the indigenous cultural revival of the Muysca people of Suba in Colombia, together with the transition to more sustainable living. It is contributed by award-winning author Matt Rendell who spoke with Muysca social activists and grew to know the community through his work as a cycling journalist in the riding obsessed country, and the elite cyclist, Nairo Quintana, who is probably the best known international Muysca advocate.
As the climate emergency bites, sustainable new social and cultural practices are urgently needed. Lasting change may require not just temporary good intentions, but permanently reconfigured identities. Around the world, groups are already working hard on such a project. On a steep hillside in an area called Suba above Bogotá, the capital of Colombia, a new group of Colombians are claiming ancestry from the ancient Muysca people – indigenous people whose land this was when the Spanish invaded in the 1530s – and proposing a complete regeneration of their culture. They intend to restore the language and return the landscape to its previous mystical role, bringing what remains from history alive with new myths and rituals. The group believes it has much to teach the rest of the world about understanding how we are all indigenous people with a need to connect to shared places, traditions, and rituals.
The Cabildo Indígena Muysca de Suba – the local organisation spearheading the Muysca revival – has its centre in the town square, where traditional crafts such as weaving are taught, and the beautiful fabrics produced are used to raise money for the project. This small but ambitious organisation is trying to reverse the identity loss caused by urbanisation through restoring the Muysca collective memory. Its leader, anthropologist Jorge Yopasa, explains how much of the knowledge is still available:
"We read what the anthropologists say, and the historians and archaeologists, but we also talk to our grandparents. Oral history yields surprising results. What the anthropologists say they were doing in 1680, our grandparents remember doing in 1960 or 1970."
Numerous small vegetable plots form urban gardens across the slopes, alongside traditional round houses with conical roofs, traditionally made with wood, clay and reed, but now often made from recycled materials. These houses face East in memory of how, in pre-Columbian times, such dwellings might be arranged in large enclosures in the form of a vast cosmological clock. The East and West-facing doors turned the buildings themselves into a three-dimensional calendar detecting equinoxes and solstices. The people who live here are researching their own indigenous history, re-planting their traditional foods – such as quinoa – and reclaiming and cleaning up what they see as their land. This is an environmental, social, and spiritual effort. They wish to reverse what they see as the erosion of the spiritual dimension that came with urbanisation. They hope to undo the negative, impoverishing impact of science and Enlightenment thinking that the sociologist Max Weber described in his famous expression, "the disenchantment of the world."
The Muysca have already been under attack for hundreds of years. But Muysca quinoa and the Muysca language are on their way back, and linguists are using old, colonial dictionaries, and surviving, closely-related languages, to revive the old tongue. Nearly five centuries after the Spanish conquest, the Muysca revival is real.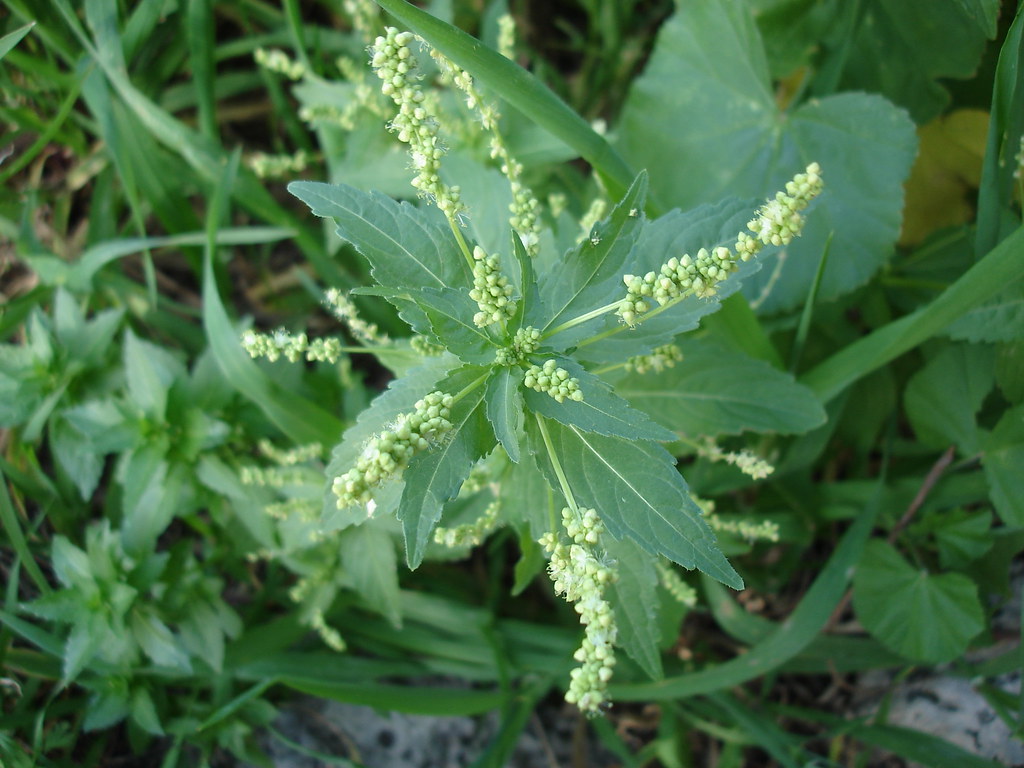 Wider relevance
Protecting the world's indigenous inhabitants has been shown to be an effective way of safeguarding the natural world – particularly if knowledge held by the older generations can be saved in time to be passed on. Awareness of this is growing slowly and there are currently active campaigns by indigenous peoples to support elders whose intimate knowledge of the Amazon is threatened by Covid-19. But there is another indigenous group that are often forgotten: the original dwellers in the spaces now occupied by the world's cities, dispossessed by modern development of their land and culture, and only now rediscovering and reviving their cultural specificity as a spiritual, environmental, anti-consumerist cultural force for good.
Modern urban sprawl has taken over indigenous territories all over the Americas, Africa, and Asia. Only now are they beginning to reconstruct their identities, and build, as they do so, a new way of working-class urban existence that encompasses and absorbs youth culture, environmentalism, the rejection of consumerism, and the re-spiritualisation of the cosmos. The modern Muysca call this "el proceso" – the process.
Of course, the Muysca are a small group who are unlikely to be able to shift national policy. But openness to their culture could bring with it an understanding of other ways of being in the world. For example, the pre-Columbian system worked on gift-exchange rather than currency. And before the arrival of the European invaders, gold was not used as currency of exchange, but as a means of communicating with the gods. It was mixed with copper, moulded into shining religious figurines called tunjos and, within hours of production by the Muysca metalworkers, buried in the earth or dropped into lakes in a passion play of the visible and the invisible. The urban Muysca today are not rich in gold as their ancestors were. In fact, they lie right at the base of Colombia's social pyramid. But their decision to take an active role in retelling their own history is interesting. Today, the Muysca elaborate new stories of their ancestral past, integrating, revising, and occasionally forgetting 'official' versions imposed by representatives of the State.
Context and background
After years of urban expansion, during which Bogotá engulfed the remaining of the Muysca people, it finally annexed Suba in 1954. By then, much of their identity had been forgotten. But, according to the academic Pablo Felipe Gómez, who has spent twenty years studying the urban Muysca movement, "Most of these elders never recognised that they were Muysca. Their identity lay dormant in the memory because of the historical processes that had overwhelmed them. No one ever told them that they were indigenous!"
When Carlos Caita, the first governor of the Suba cabildo or indigenous council, began studying land titles in the 1980s, he realised that they went back as far as the abolition of indigenous reserves and collective indigenous property in 1875, when the land had been distributed among five resident Muysca families. After its annexation by Bogotá, the families who had not sold their lands were dispossessed by unscrupulous surveyors and lawyers, and the Muysca, bereft of both language and traditions, disappeared into a historical dead-end as manual labourers or caretakers of other people's property.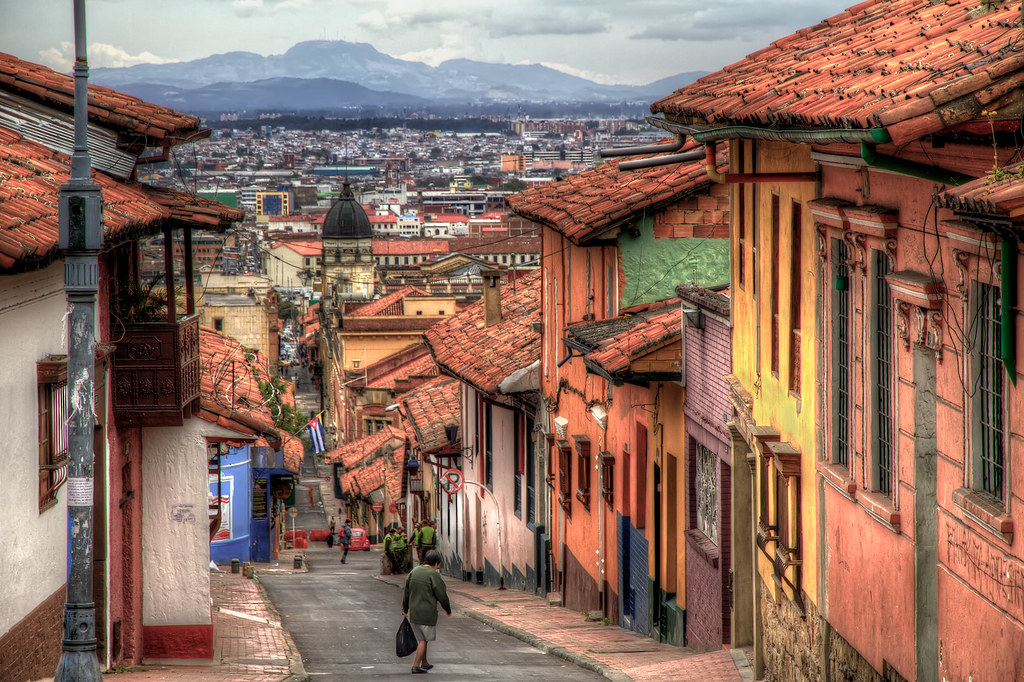 In 1990 descendants of the five families resident on the nineteenth-century Muysca reservation began legal proceedings to recover their lost estates. In 1991 Colombia adopted a new Constitution that undertook to recognise and protect its ethnic and cultural diversity. Under the framework established by this new Constitution, the Ministry of the Interior gave the group of five families its blessing, thereby transforming it into the first urban Muysca community. Before long, the descendants of peoples expunged from history centuries before began to assert their indigenous identity.  Between 1991 and 2006, four Muysca councils were given state recognition and Muysca was one of 101 ethnic identities listed in the 2005 national census. However, since 2006, the State has refused to certify further groups, perhaps seeing that the community in Suba had tripled its membership in a decade, and that new organisations were emerging. The rebuilding of their cultures proposed by these groups, reviving ancient myths, rituals and elaborating new ones, also meant bringing back their language, which was forbidden in 1770 by royal decree, when Spanish became the dominant language for social, religious, economic, and political reasons.
Enabling factors
Leaders who are inquisitive about the past and about culture – in this case anthropologists – undoubtedly helped the transition, along with some favourable legislation in the form of a Constitution that was trying to renew itself in order to include formerly excluded people. This interest in the past includes the chronicles of the Conquest, which contain accounts of Muysca legends taken down by the priests who accompanied the Conquistadors. These have been scoured to identify possible sources from which to shape a modern Muysca culture. However, to renew a culture and reconnect it with the land, detailed knowledge from the past plus a generous dose of imagination to fill in the missing gaps has enabled the Muysca people to rebuild – and to regenerate when rebuilding is no longer possible.
The local food illustrates this process. The area's name Suba means "quinoa seed." The Conquistadors long ago replaced quinoa, a Muysca staple, with wheat. But the old ways, once outmoded, have a way of coming back, and local people are beginning to grow vegetables and medicinal plants of spiritual significance to the Muysca. These include sweetcorn, potatoes, coriander, uchuva – known in the UK as physalis and in North America as golden berry – and, of course, quinoa, which has taken the better part of five hundred years to become the latest superfood. There are other examples of how modern life rejects the past, stigmatises it, then rediscovers it with a premium price tag attached. For example, the crop hemp, once enormously important in Europe for making rope, clothing and a huge range of materials, has returned after decades in the wastebin as an alternative, more sustainable crop for making designer clothing and as an insulator in eco-builds.
Perhaps the extreme poverty of Colombian urban life for many has turned people elsewhere to look for a better kind of life – particularly with the knowledge that it was not always this way. Young Muysca talk about how their grandparents used to eat trout from the Bogotá River. To do so today would be unthinkable: millions of gallons of industrial chemicals, farm run-off, household detergents and human waste drain unfiltered into it, while it has become a sewer to Bogotá's 8 million inhabitants, and for hundreds of thousands more along its basin. The river has become so toxic that inspectors require oxygen masks and special clothing. The Muyscas are part of the environmental movement pressing for a clean-up. Many are active in public and development policy, fighting to save the environment. These people recognise how urban life separates economic life from nature and separates people from their spiritual selves; they want to create a new way of urban living that will not destroy the planet. This is something we have seen in other places, from London's National Park City movement to efforts to pedestrianise cities and grow food in cities.